As a longtime supporter of marriage equality, the Universal Life Church Ministries was not content to celebrate the passing of Referendum 74, and the subsequent legalization of gay marriage in Washington state, by itself. Instead, we felt compelled to share our elation with gay couples from around Washington and other supporters of marriage equality by throwing a party.
"December to Remember:" a Celebration of Marriage Equality in Washington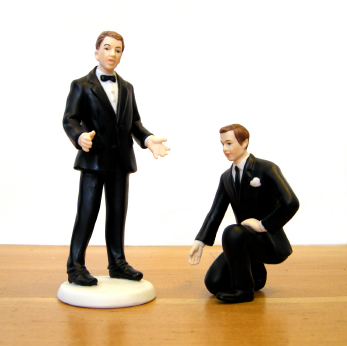 The Universal Life Church Ministries is proud to announce that it will hold a free gay wedding event between 10 a.m. - 6 p.m. on Dec. 15 at The Sanctuary at Admiral, a historic West Seattle landmark. This event, which is meant to celebrate the solidarity of Washington voters in the wake of Referendum 74 passing and gay marriage being legalized here, will feature the weddings of 15 couples. Each of these weddings will be performed by an exemplary Universal Life Church minister, handpicked by the ULC staff.
No-host catered food and drink options, as well as music and dancing in The Sanctuary at Admiral's speakeasy-themed bar, will take place throughout the day.
Free Weddings for All December to Remember Participants
Our goal with December to Remember was to provide free weddings for the couples participating in it, and we accomplished just that. The venue, wedding officiant, music, cake, photography, and flowers will all be provided to the couples completely free of charge by the Universal Life Church and its co-sponsors. In all, every couple is saving more than $5000 on their wedding by participating in this event.
Hundreds of People to Attend December to Remember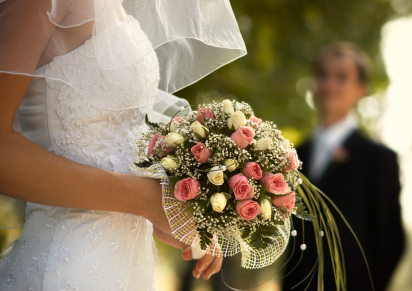 In addition to the 15 couples and their Universal Life Church wedding officiants, several hundred wedding guests, volunteers, and members of the media are expected to attend December to Remember. The number of guests will vary greatly from wedding to wedding; the smallest will only have five or so, while the largest is expecting over 50. Regardless of the number of guests, there is no doubt in our mind that there will be plenty of people around to witness the 15 December to Remember couples tie the knot!
The Universal Life Church Ministries is particularly excited that State Senator Ed Murray and State Representative Marko Liias, two of Referendum 74's largest supporters, are planning on attending its gay marriage event. Rep. Liias, who has been a Universal Life Church minister since April 2011, is even going to perform one of the weddings.
December to Remember Sponsors
This celebration of marriage equality would not be possible without the 18 sponsors who are contributing their time and services to it. The Universal Life Church staff are overjoyed by the immense support Seattle businesses have given us. With little to no prompting, an array of Seattle businesses - from small boutiques to large, venerable corporations - eagerly gave the ULC Ministries large discounts or volunteered their services at no cost whatsoever. December to Remember would not have been possible if not for these sponsors, and we are very thankful to them.
The following is a complete list of the December to Remember sponsors. Please give them your thanks and, if needed, your business.
1-800-Flowers 4 Gift Seattle
AJ Heil Photography
Althauser Design
Baked Cakes
Blue Door Foto
Catherine C. Barrett, Harp
Citlali Creativo
DJ John England
Elise Konscek Photography
Flashing Lights
Foodz Catering
Gene Fox Imaging
Greatest of Days Wedding Planning
J.Tobiason Photography
Kaptchur.us Photography
Metropolitan Market
The Sanctuary at Admiral
The Stranger
Why the Universal Life Church Supports Gay Marriage
The mantra "We are all children of the same universe" is more than a phrase for the Universal Life Church Ministries. We firmly believe that all human beings are created equal and should thus have equal treatment and rights, regardless of their beliefs, ethnicity, personal wealth... and sexuality.
This means that the ULC Ministries abhors the fact that almost 85% of gay Americans are not able to get married in their home states to the people they love. These gays and lesbians are treated as second class citizens; they have a set of rights that is fundamentally smaller than the rights enjoyed by heterosexual Americans. This segregation is wrong - dare we say "un-American."
Marriage equality is only one step on the path to having gay Americans be completely equal to their heterosexual counterparts, but it is a profoundly emotional one that will boost the morale of our country's LGBT community once it is accomplished. We want to do all we can to ensure that the mantra "We are all children of the same universe" applies throughout all our home country, and it is for this very reason that we support gay marriage.
How You Can Support Marriage Equality
Fight homophobia and misconceptions about gay marriage wherever and whenever you find them. Vote in favor of referendums and initiatives that will allow for marriage equality in your home state. Most of all, be a good human being to the gays and lesbians you know and encounter; people who are uncomfortable around them will learn from your good example.
Pictures and stories will be posted to this blog or to the ULC Ministries's main blog after the event! Stay tuned to see what marriage equality looks like for a small group of people who have waited years - and in some cases decades - to marry the person they love.