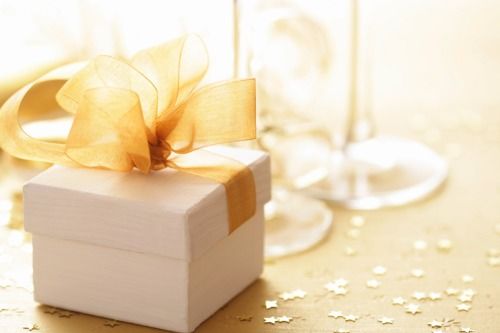 As many of us are fighting off going stir-crazy in our homes, we look for any moments of joy we can snatch from this trying time. The president has just expanded social distancing rules for another month and many states are observing shelter-in-place orders. Unfortunately, that means that a lot of plans had to be either cancelled or postponed indefinitely, and that includes weddings. Surprisingly, one New York City couple and their ULC minister found a creative solution to still have their big day while staying safe at the same time.
When Life Gives You Lemons...
Amanda Wheeler and Reilly Jennings were engaged and had set the date for their nuptials in October 2020. As the coronavirus began spreading like wildfire, they knew there was a good chance that things would get more chaotic for a while. Wheeler's job as a fitness trainer was likely going to be impacted and the couple wasn't sure of what her health insurance situation would be at a time when they needed to count on it the most.
After all of Wheeler's coworkers were let go, the couple decided that now was the time to get hitched. They went down to the Marriage Bureau that afternoon and picked up their marriage license.
Like many states, New York has a waiting period between when a marriage license is issued and when the wedding can occur. Thankfully, theirs was just 24 hours, so they went home and eagerly waited.
The next day, Jennings, Wheeler, and a couple of their friends who would serve as witnesses all prepped for the ceremony with the town clerk when they received word that NYC mayor Bill de Blasio had closed the Marriage Bureau as a safety precaution for the coronavirus. Everyone was just devastated.
...Make Lemonade
When they shared the bad news, one friend mentioned that her husband had been ordained through the Universal Life Church and had experience performing weddings. Frowns turned upside-down, and everyone agreed that this was the solution to their problem.
The officiant, Matthew Wilson, started to plan for the last-minute unusual wedding. The couple put on their sneakers and walked the ten blocks to the sidewalk outside Wilson's building. Guests arrived and either watched from their cars or on the sidewalk - maintaining several feet apart for social distancing.
As Wilson's voice boomed from his 4th floor window above the happy couple, neighbors took notice and popped their heads out from their apartments. Wilson read a passage from Love in the Time of Cholera; fitting given the circumstances. As the vows were exchanged, joyful onlookers cheered, clapped, and even blew bubbles.
As any experienced ULC minister knows, for a wedding to be legally binding, the relevant parties must all be physically present and the marriage license must be signed. This could have easily made things rather difficult but luckily Wilson's building has a vestibule and he had happened to have sanitation gloves. The license was left just inside the outer door of the building so Wilson could pick it up and fill out his portion of the document before passing it back into the vestibule for the couple.
Love in the Time of Coronavirus
We are so happy for Amanda and Reilly and excited to see that Matthew Wilson was able to think outside of the box to make this ceremony happen while keeping everyone safe. As a ULC minister you should be aware that this sort of thing will unfortunately not be possible for many couples, but you should familiarize yourself with local wedding laws, precautionary mandates regarding health, and make sure you are in contact with the marriage authority issuing the license to ensure the document can be processed because like Wilson, you might be able to come up with a clever work-around.
Even if a couple just wants to have a purely symbolic ceremony via Skype or FaceTime now and the legally binding one later, there's no denying that weddings bring people joy, and that is something we could all use a little more of right now.