How to Become a Professional Officiant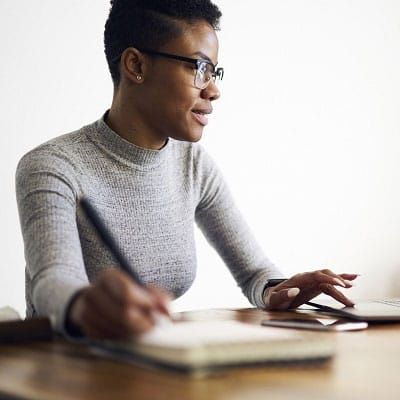 Officiating a wedding is both an exciting challenge and a tremendous honor – an experience you'll likely never forget. But before long the show's over, and you're faced with heading back to normal life.
Well, what if you didn't have to? What if that first ceremony was only the beginning? After becoming ordained, some ULC ministers go on to officiate weddings professionally! Sure, it's not a conventional 9-5 job, but there are plenty of perks to being a wedding officiant. For one, it's flexible – you can make your own schedule and do a lot of the work from home. It's also quite fulfilling, and many find working with couples preferable to slaving away in an office all day.
Even if full-time officiating doesn't appeal to you, it's easy to take on as a part-time gig. Performing weddings is a blast, and a great way to earn some extra cash on the side. Plus, if you enjoy being your own boss, you can always expand your business and start booking more events. Some wedding officiants report earning over $60k a year just from officiating ceremonies!
So, what does it take to become a professional wedding officiant?
Become Ordained
In case you haven't yet become ordained, that's the first step. We also offer a comprehensive guide on the ordination process depending on your area, which you can access here. After receiving your confirmation email, we recommend ordering a set of ordination documents to have on hand in case you need to verify your status as a legal minister. Even in states where ministers are not required to formally register, government officials may still need to see proof of your ordination before you get the go-ahead to perform ceremonies.
Master Your Craft
Becoming a successful officiant requires being really good at what you do, and there's no better way to hone your skills than by putting them to practice. Here are a few basic tips:
Book as many weddings as your calendar can hold.
Work with couples to plan the ceremony of their dreams.
Get comfortable speaking in front of groups of all sizes.
Write custom wedding scripts that blow the audience away.
Know the market rate for your services, and charge a fair price.
Encourage couples to give you honest feedback so you can continue improving your craft.
Be a resource, whenever possible.
Cultivate a Brand
Business is competitive, and the wedding business is no different. There are lots of wedding officiants out there; to be successful, you need to figure out how to stand out in the crowd. What sets you apart? What you can bring to the table that others can't?
This might include specializing in certain types of ceremonies, or offering other services in addition to officiating. If you need help brainstorming, feel free to utilize our Wedding Script Generator as a template for you to utilize for your own needs. There's plenty of options, from a fast and fun ceremony, to something more simple, along with many others!
Ultimately, though, your brand is about much more than that. Couples want an officiant who is not only good what they do, but is also a good fit. They're looking for someone whose values align with theirs, and who shares a similar outlook toward marriage and what it means.
There are tens of thousands of couples searching for the perfect wedding officiant right at this moment. Your challenge is to help them find you. So, once you've developed a vision for your brand, it's time to communicate it to the world.
Create a Website
One of the best ways to advertise your brand is to create a website. Though it might sound complicated (because at one point, it was), creating your own website is now easier than ever.
This will serve as an introduction to who you are and what you're all about. Include some background information about yourself, your style, and what types of ceremonies you'll offer. Most importantly: list your contact information so interested couples can get a hold of you.
As your business grows, this will be a great place to feature photos of ceremonies you've done, glowing reviews from couples, and updates about your availability.
Utilize Social Media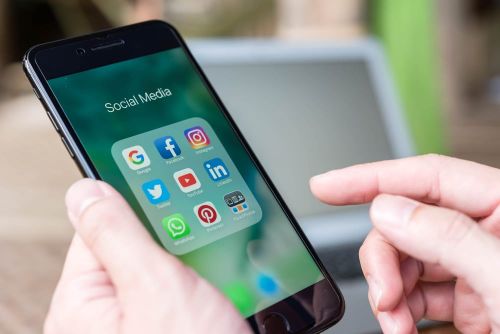 Having a prominent social media presence is an absolute must when it comes to promoting your services. In the age we live in, you're more likely to find new clients by building an attractive Instagram page than by putting an ad in the local paper. But how do you go about this?
First, create social media accounts specifically for your business. Include a link to your website in the bio section, so people who stumble across your profile have a direct channel to your services.
Then, map out a strategy for what types of content to feature and how often to post. Be conscious about what goes on these pages; everything you post should align with the overall message of your brand, in one way or another. If you're in need of inspiration, don't be afraid to browse other officiants' pages and check out what they're doing!
Love What You Do
If you offer your counseling services to others, keep the following points in mind:
Ultimately, perhaps the most important requirement for success is that you feel a calling to the work. If you don't absolutely love performing ceremonies, then being a wedding officiant might not be for you. As with any profession, it comes with both highs and lows. When you feel a real connection to the couple and everything goes smoothly, you'll be on top of the world. But things don't always play out the way we hope. If you have a rough day at the altar, or an unexpected dispute with the wedding planner, it's your passion for officiating that will keep you going.