How to Marry Someone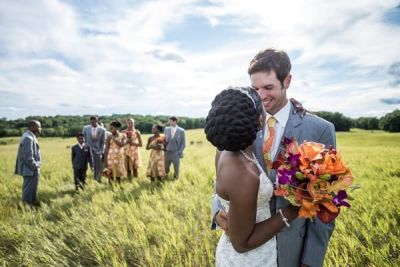 To marry a couple, you must first be authorized to perform a marriage in the state in which the wedding will take place. The easiest way to become authorized is to get ordained online through the Universal Life Church. Although ULC ordinations are accepted nationwide, each state has different laws regarding marriage ceremonies. To learn about the rules in specific states, visit our interactive weddings laws map.
Plan the Ceremony
Once you are ordained, the next step is to determine exactly what the couple wants from their wedding. Do they prefer a traditional ceremony or something a little more contemporary? A short and sweet service, or a longer, more formal affair? As this is the couple's special day, and they should have the final say when it comes to what the ceremony looks like. For example, if the couple wishes to add a handfasting ritual or a tree planting ceremony into the proceedings, do your best to accommodate those wishes.
Follow Legal Requirements
There are only two legal requirements for what must be included in a wedding ceremony, the Declaration of Intent and the Pronouncement. The Declaration of Intent is fairly self-explanatory: an affirmation from both parties that they intend to enter a legal union. This typically occurs when the officiant asks each individual whether they take the other in marriage, to which they reply "I do." This is followed by the Pronouncement, in which the officiant declares the couple legally wed.
So long as those two elements are included, the rest of the ceremony can be shaped however the couple chooses. If they would rather walk down the aisle to Star Wars music than traditional hymns, that's totally fine. Superhero costumes instead of formal attire? More power to them.
When you marry someone, encourage them to have fun – just make sure the necessary legal requirements are followed.