Wedding Training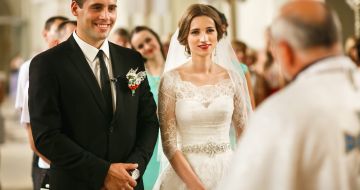 Welcome to the ULC's very own Wedding Training Center! Here we have compiled a number of resources to assist ministers and couples alike. Whether you're getting ready to say "I do", or you've been asked to officiate a wedding ceremony, we're thrilled to offer some valuable tips and guidance for the big day.
We recommend starting with our step-by-step guide to performing a wedding -- this section offers a complete overview of the process, start to finish. If you want more specific details on officiating a wedding for where you are, you can view that process with our thorough guide. For advice on how to handle the legal paperwork, make sure to check out the Marriage License page. If you want to learn more about how to obtain a minister license, and about online ordination, click here for information. Oh, and it's always smart to visit the State Marriage Laws page and learn about any specific wedding laws that apply in your area.
Finally, don't forget to browse the wedding materials section to see our extensive collection of wedding products and supplies.