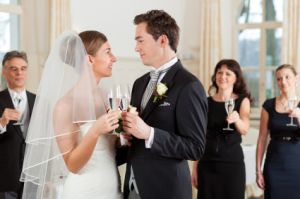 For the most part, the men and women from around the world who get ordained online through the Universal Life Church can do many of the things "conventional" ministers do in the United States. This is because our church is, in fact, a real, bonafide church like any other traditional body and our ministers are thus real, bonafide ministers.
With a ULC ordination, any one of our ministers can...
Perform A Wedding
Many people who are called to the ULC as a result of its overarching mission of spreading universal brotherhood and sisterhood will find themselves at some point asked to perform wedding ceremonies for friends, family members, and occasionally even complete strangers. Many people who are unfamiliar with the ULC assume that the nature of our instant online ordination would not allow these weddings to be legally-recognized, but they are wrong. In fact, ULC ministers are able to officiate weddings in 47 US states. In short, our ordination is considered to be "legal" in the vast majority of the US.
Before you perform a wedding, make sure to contact the county clerk of the county where the marriage license is going to be filed to make sure that they accept our ordination and, if they do, ask about what forms of ministerial documentation you will need to show them in order to file for the license. Any type of documentation they mention can be found in the Minister Store section of this site.
You can learn more about performing weddings, as well as any other ceremony, by visiting the Minister Training section of the site.
Be A Chaplain
Beyond officiating a wedding, probably the best way in which people who get ordained online through the ULC can touch the lives of others is to work as a chaplain in a prison or hospital. Sick and dying patients in hospitals around the country have been comforted by our church's members, and prison officials actively encourage those who are eager to bring religion to others to come to their institutions and rehabilitate their inmates. Many ULC ministers have been called to do this work, and, thanks to their online ordinations, are able to receive permission to do so. Please contact your local hospital or prison after you get ordained to see if you can provide these valuable, life-changing services there.
Preside Over A Funeral
Certain states, like New York, only allow ordained ministers to have bodies released from morgues for the purposes of using them in burial ceremonies. These states generally see people who get ordained through the ULC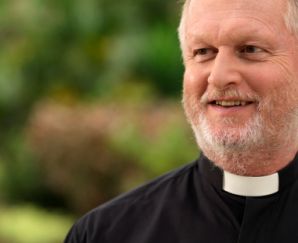 as meeting this requirement, and our ministers are thus frequently able to preside over funerals there.
Perform A Baptism
Some ministers also choose to use their online ordinations to perform baptisms for the children of friends and family members. Baptisms are not governed or regulated by the government, of course, so you will not need to get permission from any government entity to perform one.
In our training section, you will also find helpful guides on how to perform a baptism.