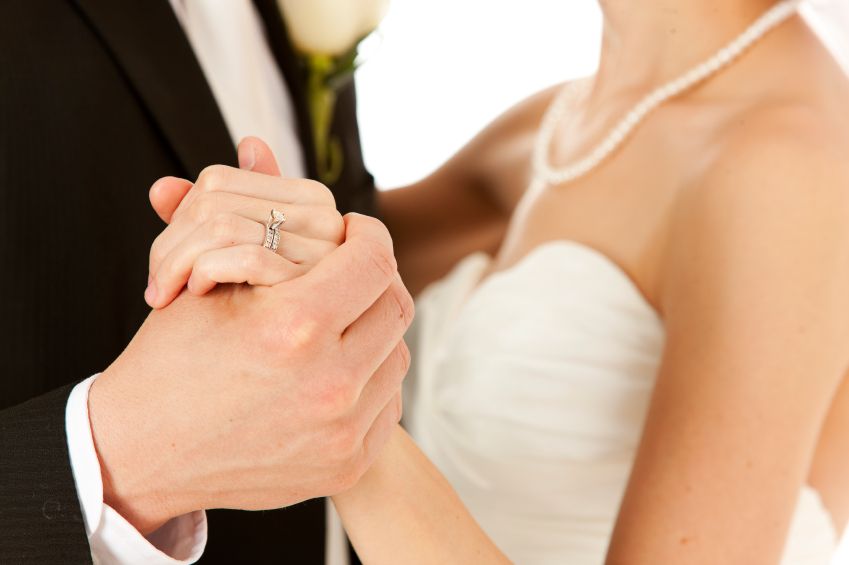 The Universal Life Church has ordained hundreds of thousands of people and has been responsible for a number of high-profile weddings, among thousands of others. This post elucidates why people are flocking to the ULC - and a host of other online ministries - in droves: because our ordinations are a darn good deal.
Online ordinations let non-ministers perform wedding ceremonies.
For centuries, conventional religion had a stranglehold on marriage, that union between two loving people that is as old as humanity itself, in that it was only ordained ministers who had the ability to create them. This domination is now slowly but surely being undone thanks to the Universal Life Church and many other online ministries. The ULC, and other organizations like them, provide a valuable service to modern society; they open the doors for more people to become the captains of their own spiritual lives and express their faith in the way that is best for them - including by performing carefully tailored wedding ceremonies for their loved ones.
Online ordinations are (generally) free and quick to complete.
The vast majority of online ministries do not charge their ministers to get ordained with them, and most of these ordainment processes can be done entirely online and can be completed in a matter of minutes. The ULC Ministries's ordination also lasts for the person's lifetime so it never needs to be renewed. Not bad.
Given these facts, you should be asking yourself the following: Why would someone who feels so-called not get ordained when it is this quick and cheap to do?
Performing marriage ceremonies is free or relatively cheap for the minister.
Most ULC ministers must be able to show proof of ordination to a county clerk. That means ordering minister supplies in order to register as a wedding officiant with their state or file for marriage licenses. The ULC Ministries is a non-profit organization and thus only charges its ministers what it must make to cover its operating costs; money that is not used to cover these costs is donated to various charities. These prices are thus relatively cheap, especially when you consider the power of the privilege that these documents give.
Finally, ULC ministers should rest assured that the church will refund them in full if the products they order on our recommendation do not give them the ability to perform marriage ceremonies as promised; that is a guarantee.
So, to summarize, online ordinations issued by online ministries like the Universal Life Church give everyday people with no formal religious training the right to perform legally-recognized wedding ceremonies through a process that is fast, free, and lasts a lifetime. This is, in short, a darn good deal.
Have questions not addressed in this article? Contact us! We can answer all of your questions regarding online ordination legality and marriages in your state (among other things) from there.