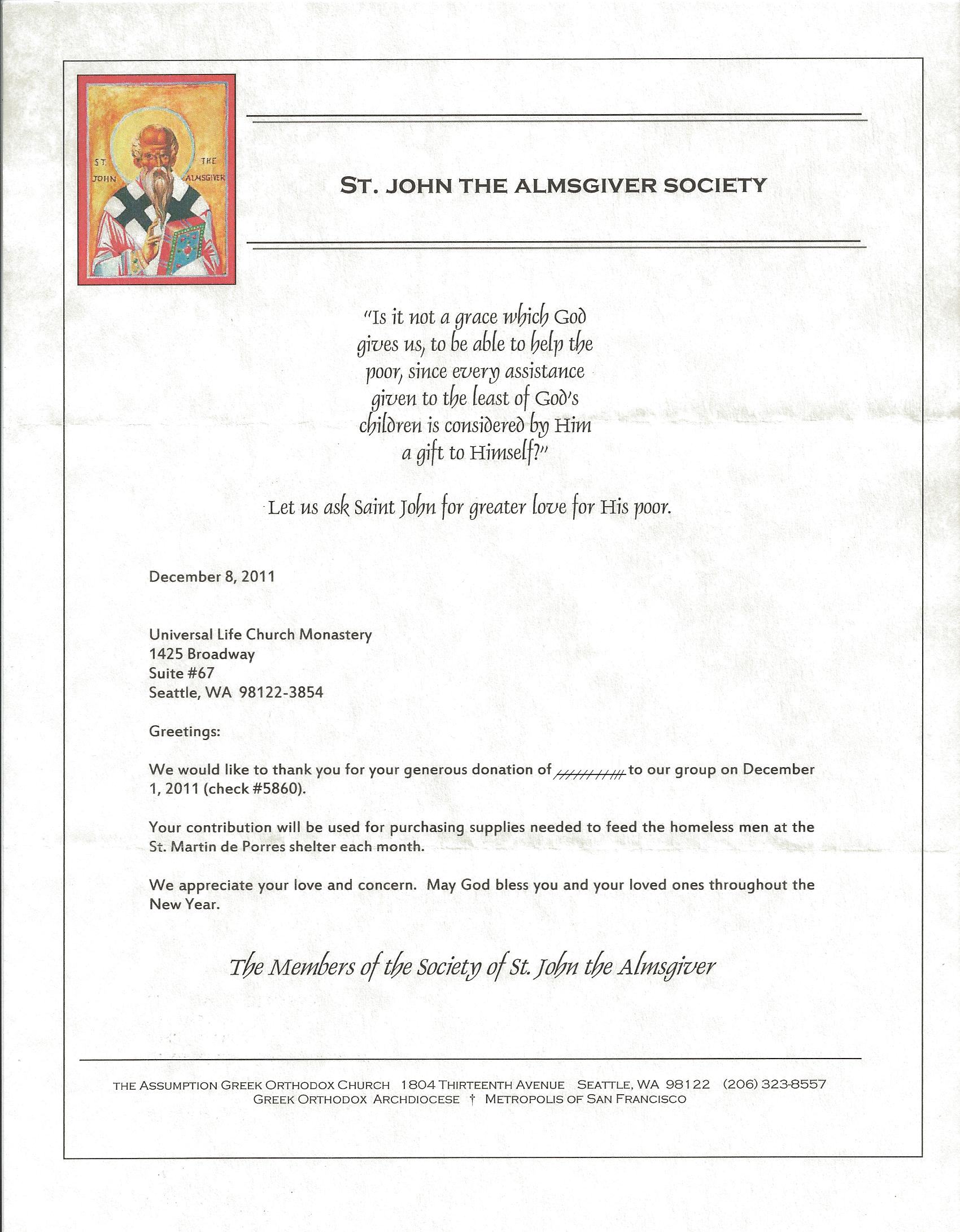 In the spirit of the holiday season, we here at the Universal Life Church Ministries want to share with our ordained ministers an update on our charitable gifts. We recently had the privilege of receiving a letter from the St. John the Almsgiver Society, announcing that our donation would be put to good use at the St. Martin de Porres shelter in Seattle. Much needed food and supplies for hundreds will be purchased to reach out to the needy and elderly to whom this great organization helps support.
This is just one such institution that needs our help, and we must answer the call. As an ordained minister of the church, your support is appreciated as well, whether you donate by extension through the Ministries, or directly to a worthy cause.
At this time people gather together for fellowship and giving gifts is a tradition. We encourage you the make the most of your holiday. The St. Martin de Porres shelter provides a safe haven for those that would otherwise be stuck out in the bitter cold of winter, feeds those not lucky enough to be blessed with their own turkey dinner, and cares for people who simply do not get to raise a glass to good health. No matter any difference of circumstance, we must always remember the one fact that should bring us together; we are all children of the same universe.
For a list of charities and organizations to which the ULC Ministries regularly donates, you may view our list.