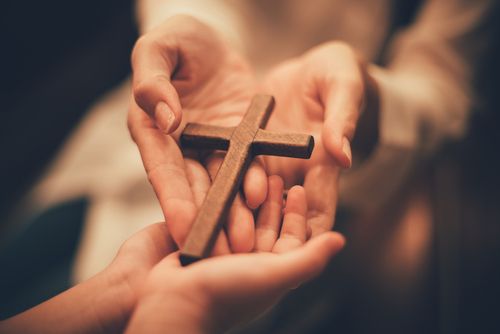 Ordination through the Universal Life Church opens the door to many possibilities. If you're considering getting ordained, you may have lots of questions. What does it mean to be ordained? Does it cost anything? Can I perform weddings? Keep reading to find answers to these common inquiries and more.
What does it mean to get ordained?
The Universal Life Church promotes openness, interconnectedness, and the freedom of religious expression worldwide. Because the ULC is a nondenominational organization that welcomes people from all backgrounds and belief systems, membership is available to anyone wishing to join. That includes ordination, which is open to anyone aged 18 or older.
Many ministers choose ULC ordination so they can legally perform wedding ceremonies. For some of these ministers, being a wedding officiant is a ministry unto itself. But that's not the only thing you can do. You can also officiate at vow renewals, baptisms, and funerals, plus perform other kinds of ceremonies such as house blessings. You could even start your own church or ministry.
How much does it cost to get ordained?
The ULC's online ordination is always free of charge. The ordination process is simple. Just visit the main Universal Life Church page and complete the ordination request form. Make sure that you use your legal name, enter your correct details, and double-check your spelling before submitting your form. You'll receive a confirmation email shortly — if you don't, be sure to check your spam folder.
Can an ordained minister marry someone in any state?
Nearly every jurisdiction in the United States allows ULC ministers to solemnize weddings. However, every state has different marriage laws. Some states require ministers to register, while others do not. To ensure you can legally solemnize weddings without any problems or snags, the ULC recommends getting your ordination credentials. Several packages are available in the ministry supply store. Some ministers report that officials in Virginia and Tennessee will not recognize ULC credentials, so you may want to check with local government offices.
Can an ordained minister marry themselves?
When you're performing weddings as a ULC minister, you're doing so in accordance with local, state, and federal laws. By completing and signing a marriage license, you must also recognize that the ceremony and its paperwork are legally binding. Just as you cannot be a witness at your own wedding, you also cannot officiate your own ceremony.
One thing to keep in mind is that some states allow self-solemnizing marriages. Self-uniting marriage is a common custom among Quakers, who don't have ordained clergy because they believe that each individual has a direct connection to God. States that currently permit self-solemnized marriages include Pennsylvania, Colorado, California, Kansas, Illinois, Maine, Nevada, and the District of Columbia. You don't have to be an ordained minister to take advantage of this practice, but you should check these state laws for the most up-to-date information.
What training and resources can ULC ministers access?
Ministers ordained through the ULC can review minister training resources on the ULC.org website. These offer a wealth of information, especially for those who want to officiate weddings. You can learn important skills, such as how to write a ceremony script, complete a marriage license, and perform a wedding. The ministry store also offers wedding books with more example scripts and valuable information about cultural customs, civil ceremonies, and planning LGBTQIA+ weddings. If you plan to perform baptisms, funerals, and other ceremonies, you can find lots of resources in both the ULC's online training materials and the ministry supply store.
People become ordained ministers through the ULC for many reasons. Whatever those reasons are, they ultimately spring from a desire to help others. Ordination can be a vital first step in realizing this desire and doing good in our world today.