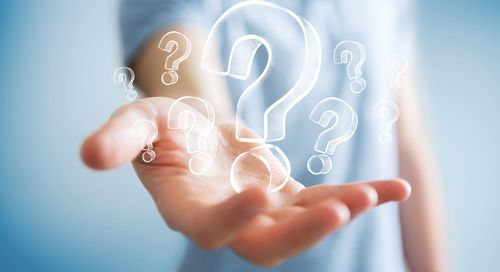 Being given the job of officiating a wedding can be very exciting. In order to go above and beyond for the couple who asked you to take on this task, you need to be prepared in every respect for the duties of your station. Though it is not an overwhelmingly complex journey, you will still need to put a bit of thought behind the process in order to check all of the boxes. To make things a bit easier, consider these frequently asked questions about becoming an online officiant.
Is Becoming an Officiant Easy?
Becoming ordained via a wedding officiant website is incredibly simple and straightforward. All you need to do is visit the application section of the Universal Life Church website. The portal will tell you exactly what to expect, and you'll get an idea for how easy it is. You don't need a lot of time to complete the application, and you don't need to provide any sensitive information like your SSN or banking info.
The most important points you will need to hit are providing your correct legal name and the state in which the event will be taking place. These are vital because your name will prove your status on any forms that are required of you from the state, and listing the proper state is the best way to ensure that you're actually registered in the correct place. Listing your state of residence when the wedding is going to take place elsewhere is a very common mistake to avoid.
Does It Cost Money To Become an Officiant?
The beauty of wedding officiant websites like the ULC's is that they offer a free service. You will not be asked to pay any money in order to receive your official ordination. All you need to do is go through the steps in the portal and you will be good to go. There are some cases where you will need to pay, of course, such as when you're ordering a certificate or other documents in order to have physical proof of your status. The prices will vary depending on what you order, but the overall costs are still quite manageable.
Do I Need Credentials To Prove Status as an Officiant?
Not all ministers are going to need to prove that they are registered officiants. Whether this is asked of you will depend on where the wedding occurs. Some states require that officiants produce documents that are from an official institution. If this is the case for you, the Universal Life Church offers a helpful package that includes all of the pertinent paperwork that might be needed. Review the laws and regulations of the state in order to know what to expect before the date arrives.
What Is the Officiant Responsible for During a Wedding Ceremony?
An officiant is responsible for marrying the couple and conducting the ceremony itself. You will be doing a lot of talking, meaning you should feel confident in what you're saying. Though becoming an online wedding officiant is easy, you may find the prospect of preparing a speech to be quite daunting. If you want some inspiration, be sure to do what all free wedding officiants do and research different examples of wedding texts. You can even find templates that cater to the parameters of your event, such as if you are a female wedding officiant.
After you have been asked to assume the duties of the officiant for a wedding, you need to put in the work and learn more about what will be expected of you. From registering as an officiant to writing a few drafts of your speech, tackling these tasks early is the best way to feel prepared. Learn more about how to get started by exploring the resources offered through invaluable wedding officiant websites like the Universal Life Church.