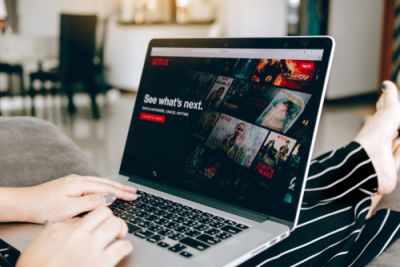 The new Netflix original movie "The Two Popes" has already garnered the "Sleeper of the Year" title from one Telluride Film Festival critic. The movie is, according to Netflix, an "intimate look at a historic turning point in the Catholic Church."
On the other hand, while Netflix insists that the movie is "inspired by true events," the word "inspired" leaves a lot of room for creative license. The main question left unanswered for true Catholic history buffs is whether or not Benedict and Bergoglio really did hold a series of one-on-one meetings between 2012 and 2013 during which they engaged in "a [power] struggle between both tradition and progress, guilt and forgiveness . . . in order to find common ground and forge a future for a billion followers around the world."
Historical Background
What we know for certain is that the story of Pope Benedict and Pope Francis actually began back in 1978 when Karol Józef Wojtyła, who had served as Archbishop of Kraków before becoming Cardinal Wojtyła, was elevated to the papacy, the first non-Italian pope since 1523. He took the name of Pope John Paul II in honor of his immediate predecessor, John Paul I, who died only 33 days after assuming the papacy.
At John Paul II's death in 2005 from illness and old age, the College of Cardinals chose Joseph Ratzinger, already 78 years old, to succeed him. Given the overwhelming popularity and length of tenure of John Paul II, many saw the election of Cardinal Ratzinger (who took the name of Pope Benedict) as an interim measure while the Church set about determining its future after the John Paul II era.
Also of note is the fact that in the initial balloting, the second place contender was none other than Cardinal Jorge Bergoglio, who had served as Archbishop of Buenos Aires, Argentina, prior to becoming a Cardinal. And apparently documentation exists that Cardinal Bergoglio did request permission from Pope Benedict in 2012 to resign from his position as Cardinal of Argentina.
Benedict's tenure as Pope indeed turned out to be short-lived, but not for the reasons people speculated it might be. On February 11, 2013, Benedict announced his intention to resign from the papacy, supposedly due to illness and increasing age. His actual resignation took place on February 28 of that year, thus making Benedict the first Pope to resign the papacy since Gregory XII did so in 1415 in an effort to end the Western Schism.
The Movie
"The Two Popes" movie stars Sir Anthony Hopkins as Pope Benedict and Jonathan Pryce as the future Pope Francis. Hopkins has been a well-known British actor for decades, perhaps best remembered for his chilling portrayal of Hannibal the Cannibal in the 1991 movie "The Silence of the Lambs." Pryce, also British, is less well known, but "Game of Thrones" viewers will recognize him from that long-running (2011–2019) series.
Per the "inspired" movie plot, Benedict refuses to accept Bergoglio's resignation as Cardinal of Argentina and instead insists that the two church leaders meet together in private for a series of "searching conversations." The movie's thesis is that the conservative Benedict seeks to establish whether the far more progressive Bergoglio could make a worthy successor.
Per the Telluride critic, "The Two Popes" provides compelling viewing, thanks mainly to the outstanding talent of its two lead actors who, not surprisingly, carry virtually the entire film. Evidently their superb acting turns what could have been a boring series of talking heads shots and words into drama that the critic predicts will do quite well at its limited theater release on November 27. Netflix's millions of subscribers will have to wait until December 20 to watch the movie at home.