Many Universal Life Church ministers find that the couples whose marriage ceremonies they perform look for the means to immortalize their love and commitment in ways beyond the banal county and/or state government documents that accompany most weddings. These ministers know (or will be quick to learn) that the ULC Ministries offers several different marriage certificates to the people who get ordained online through it in order for them to meet these couples' needs. While these beautiful, professionally-printed papers are by no means required to make a wedding performed by a Universal Life Church minister official or legally-recognized, hundreds of happily-married men and women are currently using them to commemorate the happiest days of their lives.
Several staff members of the Universal Life Church Ministries were fortunate enough to see several newly-wedded couples sign some of these documents over the summer after their weddings in Central Park in New York City; their faces radiated bliss and excitement as they put ink to paper and made their love official.
The following images are a just a couple of the many marriage certificates we offer.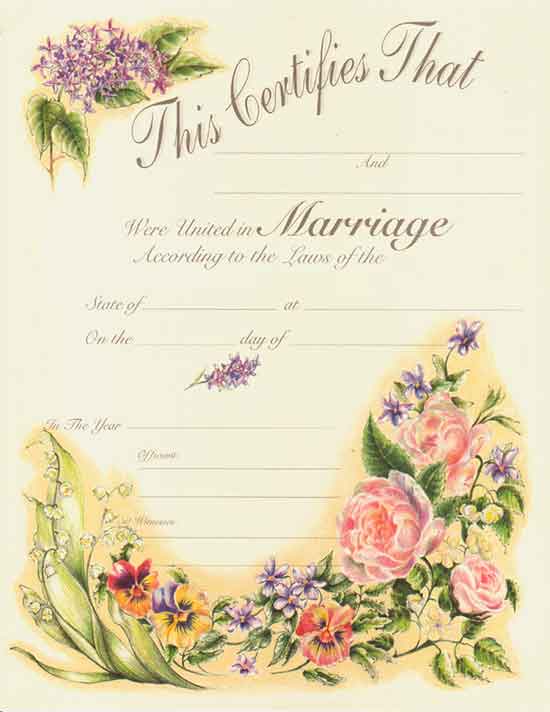 _Antique Marriage Certificate #1_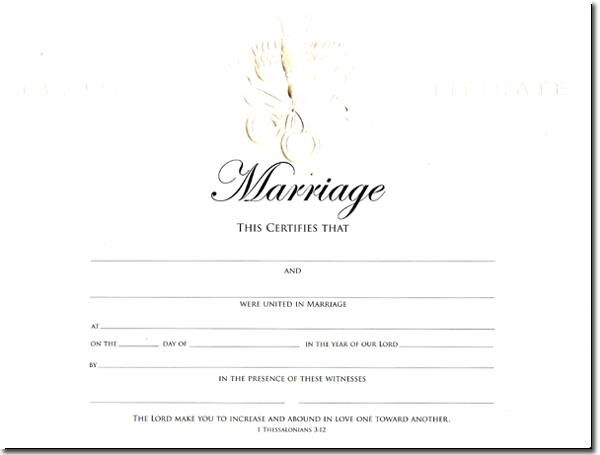 Antique Marriage Certificate #2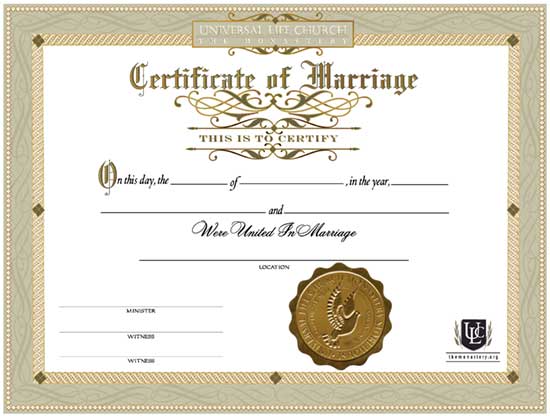 _Certificate of Marriage_
A complete list of these marriage certificates can be found at our Ministry Products online store.
If you are looking to become legally ordained online, or are interested in having someone with an online ordination perform your wedding please navigate to the Become a Minister section by clicking the tab at the top of this page.