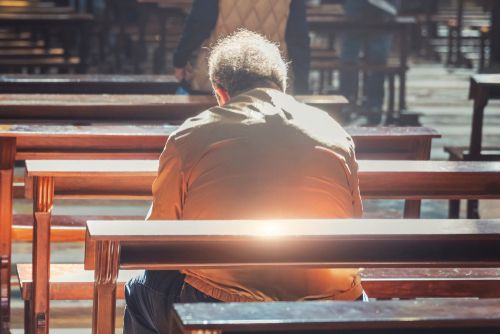 One interesting result of novel coronavirus outbreaks in the United States is that some churches have taken the prohibition against gathering to court, claiming that being denied the right to gather is an infringement of their religious freedoms. A few of these churches are even going so far as to sue states for preventing them from holding regular services. These lawsuits bring up the question of how far the government can go with emergency measures during the virus. As with other historical court cases, they could prove to be vital events in shaping future policies.
Pushback Against Regulation
Religious leaders from several states, including California, Virginia, and Kentucky, have gone up against state representatives in court to argue their case. They are fighting for their right to hold services using the First Amendment of the constitution as the backbone of their argument. The First Amendment protects Americans' freedom to engage in religious activities in addition to a list of other protections:
Freedom of speech
Freedom of the press
Freedom to petition
Freedom of peaceful assembly
Freedom of religion
Issues of Discrimination
Apparent discrimination in state action against churches is a further cause for some of the churches resisting regulation. An example of this is the case of one church in Virginia that filed its lawsuit on the basis that many businesses were allowed to continue having people enter their buildings in relatively large groups while the church was not. While the state argues that social distancing regulations apply equally to all entities, the Virginia church insists that it is being treated especially unfairly.
In a similar situation, two churches in Kansas teamed up in a lawsuit against what they argued were discriminatory regulations. They reached a settlement that allowed them to meet under the condition that they followed all of the rules that would apply to any business during this time, including spacing churchgoers out and having visitors wear masks for protection. Whether the rules against meeting are truly discriminatory or not, these churches are pushing back against regulations that they believe infringe upon their right to gather; however, these same regulations may also help protect the health of their communities.
Pros and Cons
There are arguments to be made on both sides of this issue. The obvious problem that will face churches that continue to gather is the risk of members being infected with the virus. Churches that want to overcome this issue will need to take many safety measures. Depending on the size of the congregations and the capacity of individual churches, proper safety measures may be more feasible in some areas than others.
Proponents of the continued shutdown of churches are generally the same proponents of the shutdown of any business, event, or organization. Many of them are churchgoers or leaders themselves who have decided to put their safety and that of the general public above the need to assemble. The logic of social distancing is that the virus can eventually be eliminated and people can safely return to social activities once the danger of infection has passed.
Wider Perspective
In the United States, where freedoms such as gathering and religion are such an integral part of the country's history, some hope there can be a legal precedent for the public to ignore social distancing restrictions and continue to meet for church. While some faithful people argue that this emergency situation calls for the need for unique measures such as virtual services, others worry that it damages their faith and infringes on their rights to be forced to stay home from church services.