Universal Life Church ministers are more than just wedding officiants; they can help plan a wedding, too. Since most of the weddings officiated by ULC ministers are done for friends and family, it is likely that you will know the couples you work with well enough to know their preferences and personalities from the get-go; this gives you a leg up on other wedding planners and will help you make couples' lives easier in the days and weeks leading up to their weddings.
This post is intended to give ULC ministers a basic idea of how to go about planning a wedding, from choosing a venue to sending out wedding invitations. Weddings are supposed to be fun, memorable, and, if you do a good job as a wedding officiant, very touching. This post will help you make sure all of the above happens every time you plan a wedding and then officiate it.
How to Start to Plan A Wedding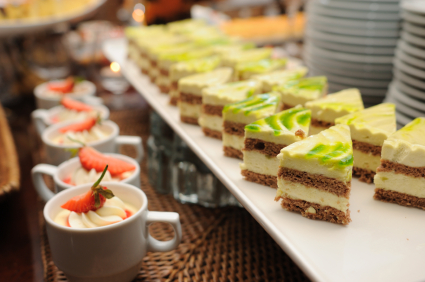 First, work with the couple to decide whether they want to hire a professional wedding planner. Planners can do as much or as little as the couple wants. You can hire a wedding planner to do all the wedding planning from invitations to parting gifts, or a hire a planner that will just help run things smoothly on the big day.
Remember that the true value of professional wedding planners rests in their knowledge of wedding venues, decorations, invitations, etc. They can lend their expertise, contacts, and so forth so as to make the couple's lives easier, make the wedding more beautiful for less time and money than the couple could do themselves, and open venue and decorator options that might not exist for the couple otherwise.
If the couple is the type that might feel overwhelmed with all of the wedding planning details, a wedding planner can keep them both sane leading up to and during the ceremony. On the flip side, if the couple is interested in being completely in control of their celebration, and don't want an extra person to keep track of, forego the planner altogether.
Wedding planners come with a big price tag, albeit one that varies depending on how much you use them. Expect to pay at least $1,000 for a day-of-event wedding planner, and budget anywhere from $5,000-10,000 for additional services.
Choose a Wedding Venue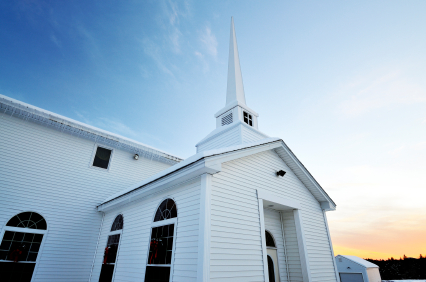 Next, you and the couple will need to put your heads together and choose a wedding venue. Options abound, so the selection ultimately depends on the kind of celebration the couple has in mind. You can use a church for a traditional ceremony (like 80% of the people who get married in the U.S. do), or a museum, community center, restaurant, or bar (among many, many other options) for a more modern event. The couple's own backyard may be the perfect backdrop for a quaint ceremony and reception, as long as you don't forget to take weather into account!
One of the beautiful things about Universal Life Church ministers is that we do not have to be confined to places of worship whenever we perform a wedding; anywhere that people can physically go is eligible for use as a wedding venue for us. Our ministers have served as wedding officiants literally at the tops of mountains and deep underwater for more adventurous couples; every couple's options are literally endless. Consider this fact whenever you are asked to plan a wedding!
Develop a Guest List
Does the couple want a large or small wedding? Some people associate weddings with massive gatherings of friends and family, while others abhor the thought of being married in front of hundreds of people. Keep in mind that the average wedding sends invitations to 178 people, of which 20% are likely to not attend.
Wedding Decorations
Every great wedding is facilitated by beautiful decorations. Help the couple pick a theme and a color scheme, and roll with it! The couple shouldn't be afraid to let their personalities show. If they need a little help, many wedding decorators are readily available to help plan a wedding. Decorators may charge a flat rate, hourly rate, or percentage of the total event budget.
Wedding Invitations
Communicating information about the ceremony and reception to guests via wedding invitations is an important and often under-emphasized element whenever Universal Life Church ministers plan a wedding. You may want to consider having the couple send 'save the date' notices up to six months prior to the wedding. Remember that invitations can set the mood for weddings and set a precedent for what people will expect out of it; for example, a crisp, formal-looking wedding invitation is the only real way to properly announce a black-tie wedding.
Plan a Wedding Reception
Finally, help the couple plan their reception. They might want dancing and music, or a more subdued and formal event. Ask the couple to consider whether they want to do a formal cake cutting and the traditional father-daughter and mother-son dances. Remember, the reception is the couple's first big party as husband and wife, so do your best to make it a celebration worthy of their union!