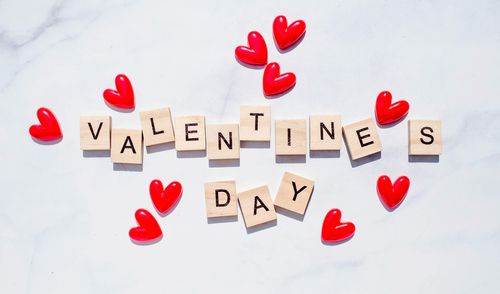 Many people have strong opinions about Valentine's Day. If they are in healthy relationships, they may love the excuse to shower their significant others with gifts, or they may dread the idea of not living up to the expectations society places on the day. While some single people may adore what the day stands for, it's often the case that the focus on romantic love leaves them feeling left out or lonelier than usual.
It doesn't have to be that way, though. Instead, you can use it as an opportunity to embrace all the love you do have in your life.
Spend Time With Others
There's no rule that says you have to spend Valentine's Day alone if you are single. You probably know plenty of people who also don't have partners, and maybe even some who do but don't make special plans. There are many ways to celebrate with those who hold a special place in your heart and life:
Going out to dinner
Baking and decorating cookies together
Hosting a movie night
Having drinks and telling funny stories about past relationships
Enjoying a Galentine's getaway
These are just a few ideas of how you can shower your single friends with love and appreciation. Making special plans on a day traditionally designated for couples can help all of you feel a little less alone.
Embrace Your Solitude
On the other hand, if you are generally happy being single, you may want to set the day aside to celebrate all the wonderful things you get to enjoy by not being romantically entangled. Spend some time focusing on ways you can show yourself some love. While you certainly don't have to wait until Valentine's Day to revel in your solitary life, knowing you have fun plans for the day can empower you by serving as a reminder that occasional loneliness is a small price to pay for the perks of being unattached.
Make a list of your favorite things to do alone, and choose a few of them to celebrate the day. Maybe you spend the afternoon browsing a local bookstore and reading a new book as you leisurely sip a cup of coffee. Perhaps you take the opportunity to enjoy some uninterrupted time to pray and journal about all the things you are grateful for in your full, single life. Look for ways to embrace the joy of solitude.
Show Love to Others
If Valentine's Day has you feeling a little melancholy, know that you are not alone. There are many people who dread the day because they don't feel as if anyone cares about them. You have the chance to show them that people see them.
Form a love-bomb group with some friends from church. You don't have to have an extravagant plan. It may be as simple as delivering cards, flowers or small gifts to those in your congregation who have lost spouses or live alone. Alternatively, you can hand flowers or candy to strangers on the street. If there is a nonprofit you often serve with that has a special event on the day, volunteer to help with it. No matter what you choose to do, you are likely to find that you feel less alone when you are pouring love into other people.
Valentine's Day can be a fun holiday, but it's not everyone's favorite. If you are alone and lonely, it can bring many hurtful thoughts to the front of your mind. By making intentional plans that focus on all the ways love shows up in your life, you can combat the lies that your loneliness tries to tell you.