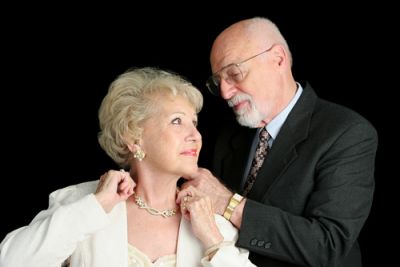 Once upon a time, a wedding signified a rite of passage between American childhood and adulthood. When a couple got married, whatever their ages, they were publicly declaring that they were two responsible adults ready to support themselves and the family they undoubtedly planned on starting soon.
Not so much today. Today, the vast majority of couples who get married do so after a significant period of living together. Consequently, what the wedding celebrates is the ultimate union of two people already committed to each other, as evidenced by their years-long cohabitation. For many of these couples, marriage represents their last step into adulthood, not their first.
The Times They Are A-Changin'
The Pew Research Center, in conjunction with Time magazine, asked Americans in 2010 whether they thought marriage was becoming obsolete. Thirty-nine percent said yes. In 1978, only 28% answered yes to the same question. Census Bureau figures would seem to bear this out. In 1950, married couples headed 78% of all American households. By 2010, this number had dropped to less than half.
Census Bureau figures likewise document the fact that Americans are getting married at ever older ages. In 1972, the median first-marriage age was 21.4 for women and 23.5 for men. In 2017, those median first-marriage ages had risen to 27.4 and 29.5 respectively. These figures represent the highest first-marriage median ages since the Census Bureau began keeping records in 1890.
Marriage Markers
Whether you judge marriage by median ages, prior cohabitation, or when couples have children, the fact remains that marriage slowly but surely has evolved from a starting point to an ending point; signifying two adult lives already mutually well lived, including the children they may have already brought into the world.
Education levels appear to have a direct bearing on when a couple gets married. College-educated couples tend to marry later in life — and 90% of them marry before they have children. Conversely, the majority of couples with less education already have at least one child before their wedding day.
Trophy marriages have nothing to do with trophy wives or trophy husbands. It's not the fame and/or physical appearance of the partners that make for a trophy marriage. Rather, existence of a prior long-term cohabitation arrangement and/or the existence of children are the main hallmarks of a trophy marriage.
The Same-Sex Marriage Phenomenon
Practically everyone knows about Obergefell v. Hodges, the landmark 2015 US Supreme Court decision that legalized gay and lesbian marriages throughout America. Two years later, 61% of same-sex couples who had previously only been able to cohabitate had gotten married instead. Surprisingly enough, however, Census Bureau figures reveal that only one out of seven of them had attained the age of 30. A full 50% of them were age 50 or older. So why did they do it?
One might suppose that these couples wanted to avail themselves of the legal rights and benefits of marriage, such as the following:
Right to file a joint income tax return
Right to receive a deceased spouse's Social Security and Veterans' benefits, as well as his or her pension benefits
Right to have access to a spouse's medical records and be part of his or her healthcare decisions
Right to inherit from a deceased spouse's estate, even if she or he had no will
Right to gift a spouse with very limited tax consequences
Right to visit a spouse in a hospital ICU or during restricted visiting hours
Right to adopt a spouse's children from a previous relationship
While no doubt this played a big role for many couples, a 2013 Pew Research Center survey points out that only 46% of married same-sex couples listed legal rights and benefits as their primary marriage consideration. Love was the main impetus for 84%, with companionship coming in second at 71%.
Marriage for many has become a de facto trophy, one already earned through years of cohabitation. It's no longer the starting point — it's the finish line.