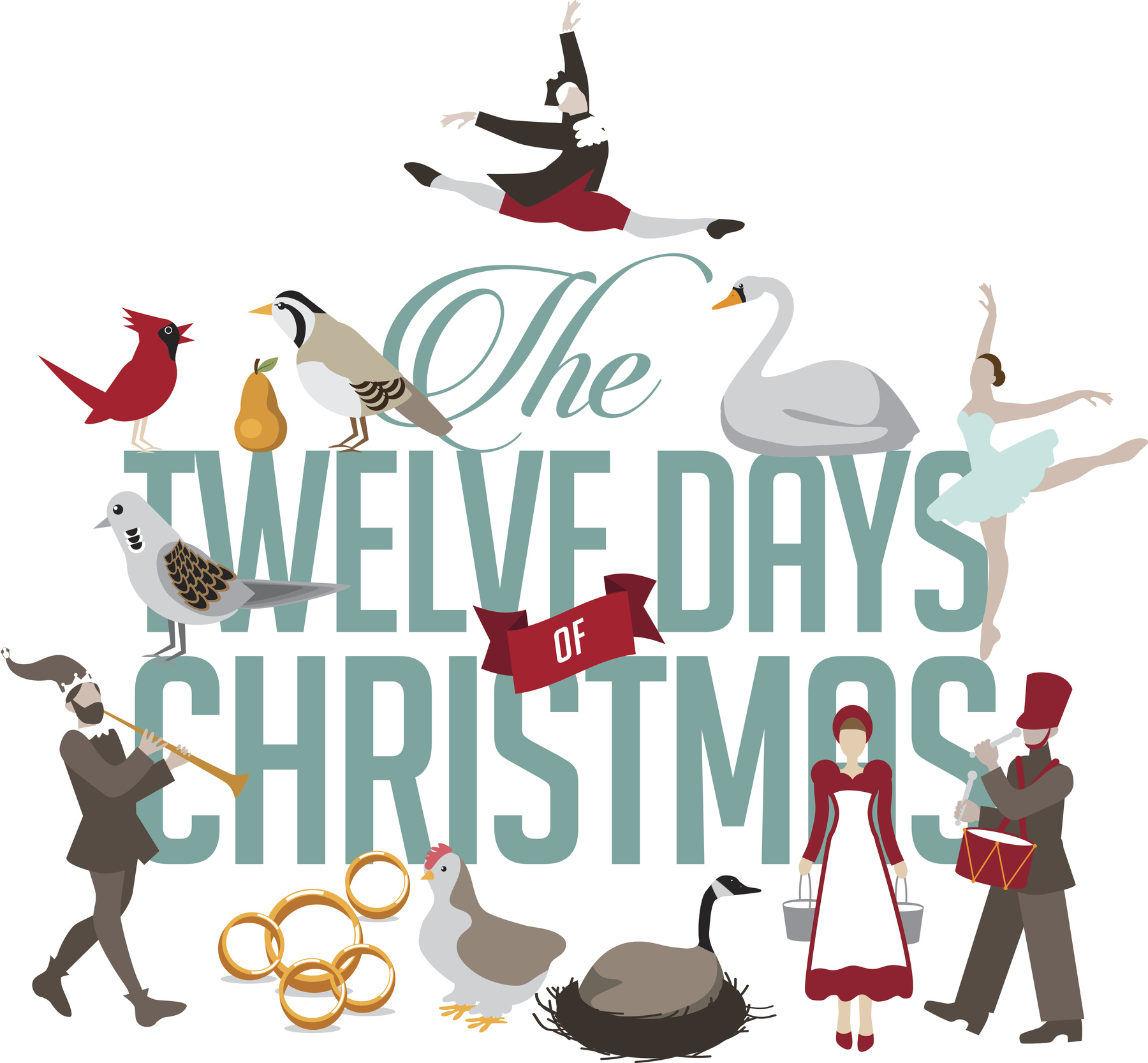 If you're like most Americans, you know the words to the popular Christmas song, "The Twelve Days of Christmas," but you may not realize what the Christmas meaning is. It can seem as if Christmas is over all too quickly and we get back to our normal routine. Christmastide is a real season in which 12 days following Christmas are important dates to continue the celebration of the coming Messiah. The final day of the festivities is January 6, or Epiphany. This is when Jesus is thought to have been revealed to the Magi, the Three Wise Men, but the feast commemorates much more than this.
12 Ways to Celebrate the 12 Days of Christmas
In the song, the lover gave the singer a multitude of gifts, including 5 gold rings, 11 pipers piping and a flock of different types of birds. Today, one of the annual computations tells us the cost of the items in the song. Instead of buying gifts for your loved ones each day of Christmastide, find other traditions to celebrate the birth of Jesus and to enjoy your family and friends.
Sing Christmas carols. Research the lyrics and music to know the heritage of these songs we only sing in December.
Unplug with the family. Read a favorite book. Work a jigsaw puzzle together and talk about Christmas memories. Watch a movie together. Take Christmas cookies to neighbors. Be together and enjoy each other's company.
Don't return gifts. Give to your local clothing ministry. Donate food.
Travel somewhere new or go to Grandma's house via a new route.
For 12 days, enjoy a devotion at mealtime or before work together.
As you put your decorations away, talk about the symbolism of the wreaths, the tree and the lights with your kids. Tell them about the special ornaments on the tree that were gifts from family and friends. Instead of thinking of undecorating as a chore, make it a meaningful time of remembrance.
Pray for refugees who don't have a home this Christmas.
Create a memory jar of special moments. Write down those "aha" moments and place the slips of paper in a special place. In six or seven months, take them out and remember the feelings of Christmas.
Pray for those who are persecuted. Matthew 5:10 says, "Blessed are those who are persecuted because of righteousness, for theirs is the kingdom of heaven." These people still need help while they're here on earth.
Be a peaceful person. Practice eliminating harsh words and anger from your life. Before saying negative things that hurt, count to three and ask yourself if you should say it. It's not easy, but it can change the situation.
Make an intention to do something different in your faith. Many might call this a New Year's Resolution, but we often fail at these. Try manageable goals that are specific instead of just telling yourself you want to lose weight or read the Bible more.
Plant a tree. Feed the birds. Do something for nature. This celebrates the new life we rejoice in during the season. Remember that spring is ahead and it will come, even when the snow is six feet deep and all seems hopeless.
 

It's fun to give gifts at the holidays. It's even more fun to receive gifts, but the real meaning of the season is more than giving and receiving. Take some time this year to make a difference in someone's life. Do something out of the ordinary with your family. Make a memory.
Christmas shouldn't be here one day and gone the next. There is so much to enjoy during the season that we should do all we can to make it special.