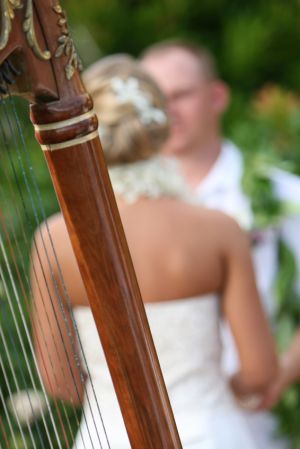 At long last, the Universal Life Church Ministries staff has put together a list of classic and contemporary wedding music and has posted it on our website store. A collection of eleven classical pieces, featuring songs like Wagner's Bridal Chorus and Pachelbel's Canon, can be purchased.
The ULC staff made a point to select a wide variety of classic wedding tunes so the ones contained within our collection are applicable at every stage of the wedding ceremony. For example, the songs from Vivaldi's Spring movements are generally played during the opening portions of weddings, when guests are arriving and taking their seats, while the Bridal Chorus is traditionally played as soon as the bride starts walking down the aisle.
DOWNLOAD THE ULC WEDDING MUSIC COLLECTION
Our organization is able to offer this selection of classic wedding tunes because they have all entered the public domain; putting them on our site and distributing them for free thus does not violate any copyright laws due to the fact that the songs are legally owned by no one. This means that you, as a ULC minister, are also able to distribute these songs to your friends, family, and the couples whose weddings you perform without fear of incurring any legal repercussions.
Please let us know if there are additional songs that you would like for us to add to either the ULC Wedding Music Collection or the contemporary music playlist and we will be delighted to do so.