How to Write a Ceremony Script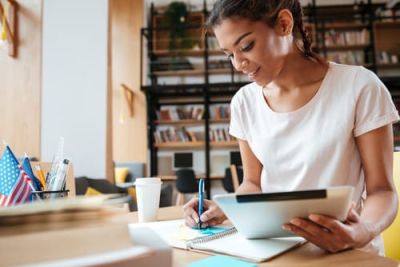 You have been given the honor of officiating a wedding, and now it's time to put together the ceremony script. If you have never performed a wedding before this may feel like a daunting task. After all, it is such an important day in the lives of two people – any minister would feel some pressure to make sure it goes smoothly. So for those wondering how to write a wedding ceremony script, what is legally required of you, and where to find helpful resources, here's a simple guide to help out.
Talk to the Couple
The best place to start is simply to speak with the couple and get a feeling for what type of ceremony they want. Remember: this is their day, and the ceremony itself should reflect their unique personalities and values. The meeting can be in person or virtual, but it is important to ask questions and gather information to get a good idea of what they wish the ceremony to look like. Does the couple prefer something traditional, or a more modern approach? Will they be writing their own vows? Are they religious or non-religious? Is this purely a solemn occasion, or are they open to incorporating some light-hearted elements?
Crafting a Script
In a perfect world, you'll walk away from this meeting with a crystal clear idea of how the ceremony script will look. But in reality, sometimes couples don't know exactly what they want. They may decide they have enough other things to worry about, and put it in the hands of the officiant to work out.
Regardless of the couple's level of involvement, your task as the officiant is to work with the information you've been able to gather. When crafting the first draft of the script, take those details into account as you structure the ceremony. Make sure, as well, to include the portions that make the wedding legally binding. These include the declaration of intent, when the individuals both confirm that they consent to the union by saying "I do," which is followed by the pronouncement when the minister officially declares the couple married.
Customizing the Ceremony
Those are the bare-bones parts that are required for a legal wedding. But most wedding ceremonies also include a certain level of personalization and customized elements. Those might include favorite readings, quotes about love and marriage, anecdotes, or scripture (if a religious ceremony) woven throughout the minister's speaking portion. You will also want to carve out time in the ceremony for any traditions the couple wants to include, such as the lighting of a unity candle, jumping the broom, or a sand ceremony.
Online Tools for Writing Scripts
Creating a script on your own is a tall order – even for experienced officiants. That's why we offer a variety of resources to assist in crafting the perfect wedding script. Our top recommendation for first-time ministers is By the Power Vested in You, a concise handbook that walks you through all aspects of a wedding and offers ideas for making a script (and other tips for performing the ceremony). If you are interested in going beyond the basics and want some additional literature on wedding ceremonies, the three most popular wedding books in our online catalog are Do It Yourself Wedding Ceremony, Wedding Ceremony to Remember, and Baker's Wedding Handbook.
Bonus tip: check out the ULC Pinterest page for some visual wedding inspo!
Wedding Script Generator
Reading about wedding scripts can be incredibly helpful, but for those who prefer a more hands-on approach to learning, our Wedding Script Generator is a great tool to take advantage of. It's easy to use – just input the names of the couple and choose from a wide range of ceremony preferences to preview your script. Once finalized, the generator will create a complete downloadable ceremony script ready for use as-is, or a great jumping-off point for adding personal touches.
Sample Wedding Ceremony Scripts
Lastly, if that process seems too involved, we've also put together a collection of sample ceremony scripts that are ready for immediate use. There's a wide variety to choose from: modern, funny, religious, all-inclusive, etc. Just pick the style of ceremony that best suits the occasion, scroll down to the bottom of the page, and click the download button!
Our ultimate goal here is to offer helpful resources to ministers, officiants, and couples alike – taking into account differences in learning preferences and creative styles. As you work to create a unique wedding script for your upcoming ceremony, we hope the materials outlined here will prove useful.
Finally, don't forget to visit the ULC wedding training center to learn about the many other aspects of planning the perfect wedding.