Introduction to Marriage Counseling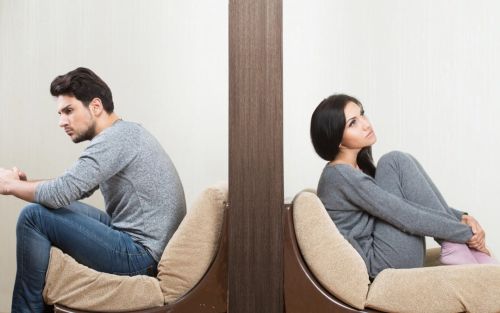 Providing Relationship and Marriage Counseling
As an ordained minister, you have the wonderful ability to conduct marriage ceremonies, joining two kindred souls in matrimony. But life is full of challenges, and marriage is no different. It requires hard work and commitment to maintain. Sometimes, this means seeking counseling to get through rough patches or work through issues.
In the course of your duties as a minister, you may be approached by couples looking for guidance. You should consider this an honor -- it means the couple trusts you to provide meaningful advice and counsel. For those interested in taking on the task, we've compiled an informative guide to help familiarize our ministers with marriage counseling.
Please first be aware that while in many areas, being an ordained minister is sufficient to provide counseling services, in others, it is merely the first step. You may be required to become certified through the government. This can be regulated at the city, county, or state level, or any combination therein. Be sure you check out the local ordinances before counseling anyone.
Understand the Conflict
No two marriages, and no two conflicts are alike. Marriage problems are often complex in nature, and that's how you should approach them. Exercise caution at first, as you work to assess the situation. Ask probing questions in order to understand where both sides are coming from. Jumping in too quickly can be a recipe for disaster; treat the problem like an onion, slowly peeling back layers as you go. Whatever you do, don't stick a knife in and start dicing right away.
Providing impactful marriage counseling means, first and foremost, being a great listener. Always stop to listen carefully to what someone is saying before responding. Simply having an intermediary to provide a calming influence can be tremendously helpful in many situations. But if things get heated (which is always a possibility), find a way to diffuse the conflict. This might mean switching topics, taking a short break, or, as a last resort, putting off the rest of the session for another time.
When To Seek Outside Help
Married couples struggle with a whole host of problems. Things like money trouble, clashing parenting styles, and infidelity can wreak havoc on a marriage. These are complicated issues that are unlikely to be easily resolved.
Let's be clear: you should feel no obligation to provide counseling. Even the most highly-trained ministers need help sometimes. If the couple is dealing with serious issues that you don't feel qualified to assist with, you can always refer the couple to a trained professional. To that end, it would be a good idea to keep a list of trusted counselors on-hand in case a referral is necessary.
Some locations offer a discounted price on a marriage license if the couple first completes some premarital counseling. This is one such occasion where you ought to refer the couple to a licensed professional. In almost all cases, to qualify for this offer, the counseling minister must be the leader of a congregation of which the couple is a part that meets regularly in a physical location. Simply being ordained does not meet this requirement.
You should remember that seeking outside help does not reflect poorly on you. If anything, reaching out to others in time of need speaks to your character as a minister. One of the most valuable skills in life is the ability to recognize your own limitations.
Online Marriage Counseling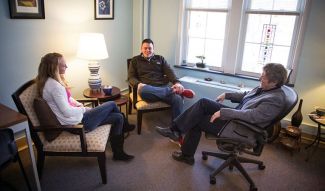 As with nearly every profession these days, technological progress has had a tremendous impact. Thanks to applications such as video chat, remote counseling is now a viable option for those who cannot make it into a counselor's physical office. This is a game changer for people living in rural areas where reliable counseling services are few and far between. It also helps to prevent incidents of professional bias. For example, gay couples living in remote areas sometimes struggle to find a counselor who supports same-sex relationships. Remote counseling provides a solution.
It will require some technology know-how, but virtual marriage counseling is a great alternative for those with limited access to traditional services.
How To Become a Better Marriage Counselor
Although the obvious route to becoming a great marriage counselor is through formal education, it's not the only route. The internet offers a wealth of information and useful resources. You might consider joining a professional forum or purchasing some well-reviewed literature on the topic.
It might seem like a backwards strategy, but attending a counseling session yourself is another great way to gain experience. This puts you in the shoes of someone seeking counseling, and will give you a better understanding of how your clients feel. In the process, you'll be able to refine your own personal approach to counseling.
Professional Protocol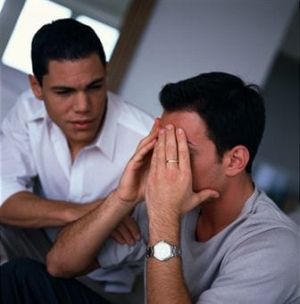 If you offer your counseling services to others, keep the following points in mind:
Privacy - This is incredibly important. Sessions must take place with complete privacy, so keep that in mind when selecting a location. If you're in a shared space and worry about sound traveling, consider using a white noise machine to maintain privacy.
Time Management - Ensure that each session is conducted in a timely fashion and continues uninterrupted for the agreed-upon duration. It is typical to schedule sessions in blocks of 30-60 minutes.
Discretion - This should go without saying, but counselors must practice complete discretion. It's natural for people to be hesitant to speak freely during a marriage counseling session. However, they'll be much more likely to open up if they trust that what they're saying will not leave the room.
The Beauty of Helping Others
As a minister, you are provided unique opportunities to benefit the community you are serving. Providing counseling services is just one of many ways to help others, but it is arguably the most impactful. However, remember that everyone's abilities have limits. Don't be afraid to refer a client to another counselor, should you deem it necessary.
Well, that about covers it. Happy counseling!
Note: This page was created an informative overview of ministerial counseling. It is NOT a substitute for formal training. While we are happy to provide advice on this topic, for legal reasons the ULC cannot vouch for individual ministers or provide documentation authorizing individuals to perform marriage counseling.