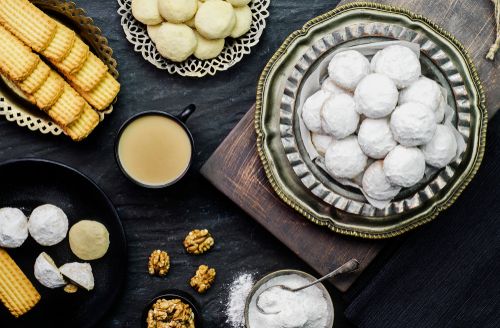 Religious holidays are a vital part of different cultures worldwide. Unfortunately, 2020 has been a difficult year that has disrupted all kinds of traditional events. The COVID-19 pandemic has made gathering unsafe. Whether it's coming together with extended family members and friends to share a meal or visiting a place of worship to pray, it can be frustrating to see how many activities are still off-limits. For people of the Muslim religion, this spring has been especially difficult, as the outbreak of novel coronavirus has overlapped with Ramadan and the holiday of Eid al-Fitr. Muslims have had to adjust and adapt in order to recognize these events safely.
What Is Eid Al-Fitr?
Generally marked by celebrations and festivities, Eid al-Fitr lasts around three days and is recognized as a holy event by Muslims worldwide. Falling at the end of Ramadan, Eid al-Fitr signifies the end of the holy month and the periods of fasting that go along with it. Traditionally, Eid al-Fitr is celebrated with gatherings of friends and families. Often these gatherings take the form of parties in which food is shared and people mingle for extended periods of time. The children of the families are treated with gifts such as clothing or money. People also gather to pray on the morning of the holiday, often visiting mosques or other holy prayer areas.
Ramadan is an integral part of Muslim culture, and its disruption by the virus had already set 2020 apart as an unusual year. It is understandable that many Muslims felt a lot of uncertainty about what they would be able to do to recognize the holiday in the days leading up to Eid al-Fitr. Unfortunately, with so much of the holiday being based around gathering, Eid al-Fitr has also been significantly disrupted by the COVID-19 pandemic. This year, families have had to break tradition and find new ways to celebrate within their own homes.
How Are People Recognizing Eid Al-Fitr in Quarantine?
In order to stay true to the spirit of a traditional Eid al-Fitr, many Muslim families have opted to create prayer spaces that mimic a small mosque, where they can worship within their homes. Additionally, a lot of emphasis has been placed on aspects of the holiday that don't necessarily require coming together in large groups, with service and donations being of special importance.
Many Muslim leaders made it clear that large get-togethers are discouraged. Prioritizing safety, they recommend contacting friends and family members via phone or video chats as a substitute for visiting in person. In most cases, visiting mosques is not only discouraged but impossible, as they remain closed due to the virus. While many observers of Eid al-Fitr admit that it has been difficult to adjust to these less-than-desirable conditions, the overwhelming majority understand the need to keep their loved ones safe and have changed plans accordingly.
Adapting to COVID-19
Almost every major religion has experienced serious disruptions in its traditions this spring. People of the Muslim faith have been no exception, as they first had to recognize Ramadan in quarantine, quickly followed by Eid al-Fitr. This traditionally festive holiday is usually marked by large gatherings. Out of the interest for the safety of everyone involved, major changes have needed to be made to keep people safe in quarantine.
Strategies for recognizing the holiday safely have involved participants praying within their own homes, spending time with family members on phone calls, and putting an increased emphasis on charity. While it has been an unusual year, it is inspiring to see the changes people have willingly made to keep those around them safe from the virus, even when it means putting a damper on one of their most cherished events.