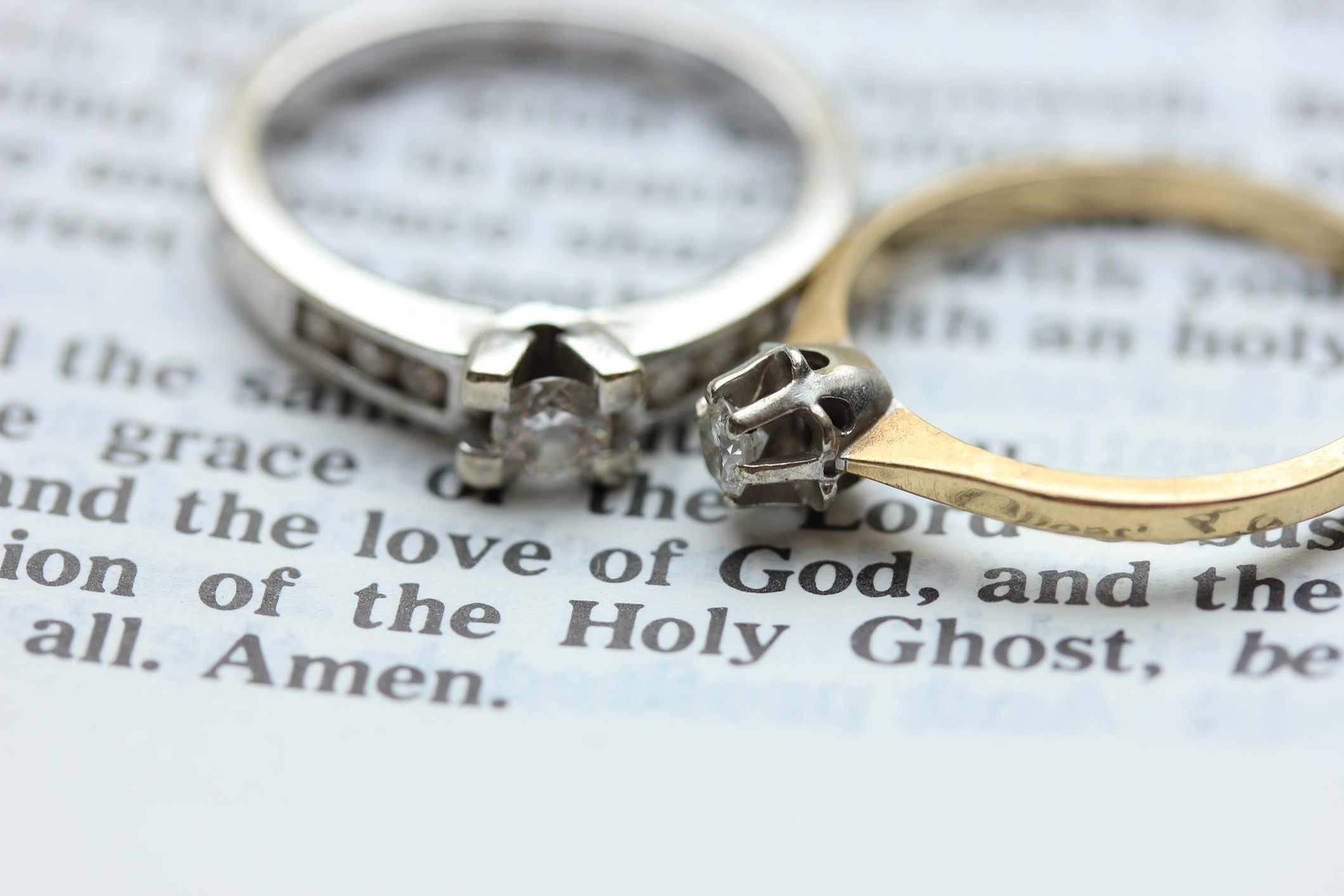 If you pay attention to religious news, then you've probably seen the name Eugene Peterson in the headlines. Apparently, people should know who he is, but unless you really follow religious writings, you may not recognize his name right away. You probably have heard of his best-known work, "The Message: The Bible in Contemporary Language," but he has authored over 30 books. He's been in the headlines for his position on same-sex marriage. In one interview, he was portrayed as having shifted his views to endorsing same-sex marriage, but he quickly retracted that statement and moved to a traditional Christian point of view. Peterson has a lot of influence in the Christian community, which makes it important to understand why we should care about what he is saying.
Peterson's Education
Peterson earned a B.A. in Philosophy, a Bachelor of Sacred Theology and an M.A. in Semitic Languages. He served as the founding pastor of Christ Our King Presbyterian Church in Maryland from 1962 until he retired in 1991. Then, he worked as a professor at Regent College in Vancouver, British Columbia until 2006. His publication credits begin in 1980, with books for Christians and pastors. Over the next 20 years, he would go on to publish a series called "Praying with the Bible." He also has a couple of books for children and youth.
The Message
Peterson's translation of the Bible was published over a nine-year period, beginning in 1993. He uses contemporary idiom to help people understand the language of the Bible. For example, here is Psalm 23, which many people will recognize:
King James Version 1 The Lord is my shepherd; I shall not want. 2 He maketh me to lie down in green pastures: he leadeth me beside the still waters. 3 He restoreth my soul: he leadeth me in the paths of righteousness for his name's sake. 4 Yea, though I walk through the valley of the shadow of death, I will fear no evil: for thou art with me; thy rod and thy staff they comfort me.
The Message 1-3 God, my shepherd! I don't need a thing. You have bedded me down in lush meadows, you find me quiet pools to drink from. True to your word, you let me catch my breath and send me in the right direction. 4 Even when the way goes through Death Valley, I'm not afraid when you walk at my side. Your trusty shepherd's crook makes me feel secure.
If you want to know about Peterson's philosophy when he was translating The Message, search Youtube for "Peterson Speaks Out about The Message Translation."
Controversy and Peterson
When Peterson's translation was published, traditional historians of the Bible criticized its content. Many people believed that The Message removed much of the historical context of the Bible and reduced it to "mystical liberalism." Even so, the translation is widely accepted by many other Christians. Peterson is no stranger to controversy.
When Peterson's first interview was reported, where he seemed to support gay marriage, it received a lot of backlash. LifeWay even announced that it was prepared to stop selling The Message because of his statements. However, the bookstore chain is very strict with its doctrinal standards, not carrying many other prominent Christian authors, including Joyce Meyer, Mark Driscoll and Jen Hatmaker.
The Presbyterian Church today allows same-sex marriages and permits openly gay clergy. However, Peterson is one of many prominent evangelical Christians who holds a lot of influence. He is well-respected in many circles. His support could have moved the civil rights movement forward in the church. Now you know who he is and why people listen to him. Despite his controversial stance on topics like marriage equality, he is no doubt an esteemed author in the Christian community.