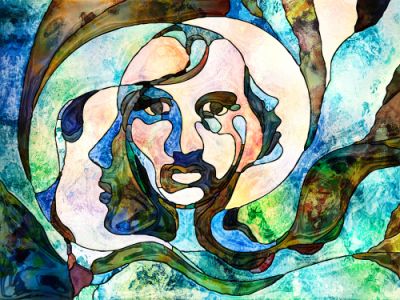 In a strange sense of irony, Margot Kidder died during Mental Health Awareness Month. She dealt with bipolar disorder and urged people to be more empathetic toward others dealing with mental health conditions. Her legacy lives on through her appearances in film and television roles, but she should be remembered for her activism for mental health awareness. Her death was due to natural causes, but she joins a long list of celebrities who have spoken out about mental health problems.
According to the National Alliance on Mental Health (NAMI), about 18.5 percent of adults in the U.S. experience mental illness every year. It's estimated that 1 in 5 youth will experience a severe mental disorder at some point during their life. Over 50 percent of people with a substance abuse disorder have a co-occurring mental illness.
Millions of Americans are affected by mental disorders. NAMI estimates that only about 41 percent of these adults receive mental health services in a given year. Suicide is the 10th leading cause of death in the United States. Among young people, it's in the top three causes of death. About 20 veterans die each day by suicide. The impact of mental health disorders goes much deeper than mere statistics though. Every person who deals with a mental health disorder has loved ones who may feel helpless watching their family member or friend go through the struggles.
What Are the Churches Doing?
For many years, mental health has been a stigmatized issue in the church. Fortunately, more churches are realizing that mental health disorders affect church members, no matter how faithful and strong the person appears. In fact, faith communities are often on the front lines when dealing with people with mental illnesses and disorders.
The church has long struggled with how to reconcile secular and faith-based treatment options for mental illness. Struggling members of a church need the community provided, but many people don't have the vocabulary or skills to help someone dealing with a mental illness, even from a layperson's perspective.
People know how to comfort someone with a disease, but it's often socially unacceptable to mention depression, anxiety or suicide in the church. The old notion that suicide is a sin shames and ostracizes families who are dealing with the effects of a suicide in the family. Families who are dealing with a death, no matter what cause, need to know their church family cares and empathizes with them.
Rick and Kay Warren have become two very vocal advocates in Christian circles for better mental health care. The suicide death of their son in 2013 was a wake-up call for many in the evangelical community. Saddleback Church was such a positive place that it was hard to believe that the pastor's own son was dealing with mental health issues. The Warrens are breaking down barriers that say it's not okay to talk about suicide, depression and other mental health problems in the church.
People of Faith Can Find Solace in the Church
Still, many pastors rarely talk about these issues from the pulpit. Some churches are hesitant to refer people to secular counselors. And yet, very few people take a medical doctor's faith into account when making appointments for physical ailments. Faith and secular treatments can be reconciled.
May is Mental Health Awareness Month. The theme for 2018 is Fitness #4Mind4Body. Mental Health America says that the focus for this year is on "what we as individuals can do to be fit for our own futures — no matter where we happen to be on our own personal journeys to health and wellness." The church has to consider mental health as part of a person's overall well-being. Faith communities can make a difference in the lives of people who deal with mental health disorders. It's time to live up to the challenge.