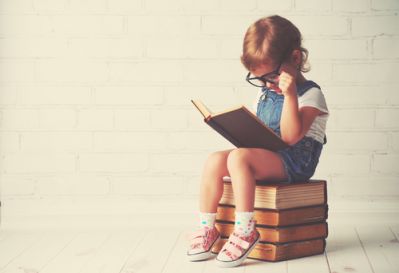 Need gift ideas for the young girls on your Christmas list? These books about women who resisted the social norms of their day will inspire anyone to fight for civil rights, labor rights and environmental protection in the pursuit of creating a society that is more tolerant and equal. Children will enjoy these books any time of year.
"Brave Girl: Clara and the Shirtwaist Makers' Strike of 1909" by Michelle Markel
This book is recommended for children in early elementary grades. It's the true story of Clara Lemlich, a Ukrainian immigrant who organized the Uprising of the 20,000, the largest walkout of female workers ever. She came to America and was unable to speak English, but she led the massive labor strike in 1909 to advocate for better working conditions. This book includes information about the garment industry.
"Coretta Scott" by Ntozake Shange
Shange is an award-winning playwright and author who has many credits to her name. This book about Coretta Scott King focuses on her work in the history of civil rights. Scott didn't come to the platform on the heels of her husband. She remembers the march at Selma and the protestors from her childhood who set the stage for the Civil Rights Movement during her adulthood. This book is for early elementary grades.
"Before She Was Harriet" by Lesa Cline-Ransome
Harriet Tubman is one of the most inspiring women of the 1800s. She held many names over her life. They called her Moses of the Underground Railroad. General Tubman was her Union spy moniker. Her father named her Araminta and showed her the path to freedom. This beautiful picture book was illustrated in stunning watercolors by James Ransome, who won a Coretta Scott King medal for "The Creation." This book was written for ages 5–10, but it's poetry and artistry will capture readers of all ages.
"Ida B. Wells: Let the Truth Be Told" by Walter Dean Myers
This book about Wells introduces children aged 6–9 to an early pioneer in civil rights. Wells was a founder of the National Association for the Advancement of Colored People (NAACP). She spoke out against lynching, fought for equal rights for blacks and was a suffragette. Myers was the first recipient of the Coretta Scott King–Virginia Hamilton Award for Lifetime Achievement for his work in children's literature. He tells an amazing story of a woman who is often overlooked in the history books.
"Separate Is Never Equal: Sylvia Mendez and Her Family's Fight for Desegregation" by Duncan Tonatiuh
A picture book for early elementary readers that gives the story of a case for desegregation. The time frame is about 10 years before Brown v. Board of Education. It's not the African-Americans fighting for education rights, but the Mexicans in California. Mendez, an American citizen who spoke and wrote in English, was told she had to attend a "Mexican school" because that's how it was done. Her case paved the way for Brown v. Board of Education. The story is eloquently told, but its real strength lies in highlighting how the civil rights movement built on smaller battles to achieve equality.
"Malala: Activist for Girls' Education" by Raphaële Frier
Malala Yousafzai, the youngest person to be awarded the Nobel Peace Prize, gets her story told in this illustrated biography for early elementary readers. Yousafzai fought for the rights of girls to be educated in her country. She stood up to the Taliban, even upon threats of death. She fought cultural traditions with the help of her family. This sensitive book features bright paintings, with simple sentences and vocabulary. It should inspire its readers to learn more about Pakistan and Yousafzai.
These books about great women throughout history will surely inspire any young girl this holiday season.