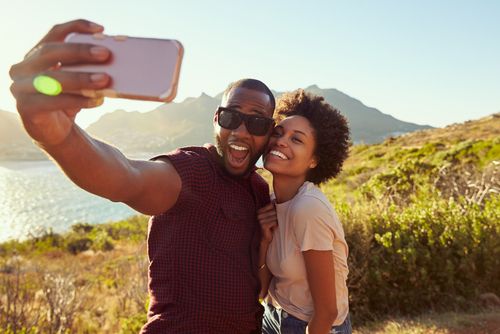 Getting good rest is important for a thriving life. It improves every aspect of your being, including physical, mental, emotional and spiritual health. No matter how busy your schedule is, it's essential to take time off on a regular basis to rejuvenate. Just taking time off work, however, is not always enough to accomplish this goal. Being intentional about how you use your time away ensures that it produces the restful effect you want it to have.
Learn
If your break from work is only a day or two, simply staying at home and taking it easy is probably the best way to spend your time. During longer vacations, however, the effects of happiness and relaxation that come from doing as little as possible tend to wear off after the first few days. You may start to feel restless. Some people even feel guilty if they sense that they could be using their time more productively, and these nagging emotions can be more detrimental than refreshing. An easy way to combat this feeling is to learn something new. You may decide to try out a new recipe to share at upcoming church potlucks. You can read a book about a subject that has always sparked your curiosity. Or you can choose to research new places around town where you and a few friends from your faith community may be able to help out as volunteers. You don't have to fill up every spare hour of your day, but using a little of the extra time vacation gives you to gain new knowledge can be invigorating.
Travel
You don't have to take a trip to relax. In fact, there are several factors that could make traveling more stressful than helpful. Before you decide that a family getaway is the way you want to spend your time off, there are a few questions you need to answer:
Can you afford it? Add up the costs of lodging, transportation, food and activities for your whole family. If spending that much would put a strain on your finances, your trip is likely to cause more anxiety than it alleviates.
Do you have time? Taking a week off work to squeeze in a six-day trip may not be the best course of action. Even the most relaxing excursions still require a little bit of preparation, which doesn't leave much time to take a breath between work and travel.
Is it relaxing for everyone? Some families have mastered the art of the restful trip. Others, however, tend to put all the work of planning and preparation on one person. It doesn't do a lot of good for you to take time off from one job just to step into another.
However, if the answer to all three of these questions is affirmative, a trip is a great way to escape. You get to experience a change of scenery and enjoy a break from your regular schedule.
Exercise
The last thing you may think of when you make plans to relax is hitting the gym. Frequent, vigorous exercise, however, is vital for rejuvenation. It restores your mental health and helps you get better sleep. There is even evidence that it can be a fundamental part of your spiritual practice. If you have trouble finding time to work out, take the opportunity to establish the habit during your next vacation from work. Even a couple of weeks of regular activity is enough to see a change in your mood or energy level, and that may be all the motivation you need to stick to the habit.
What constitutes a restful time away from work differs from person to person. Whether you actually take a vacation or stay home and find something stimulating to learn or do, ensuring that you get regular time off helps you achieve a more balanced life.