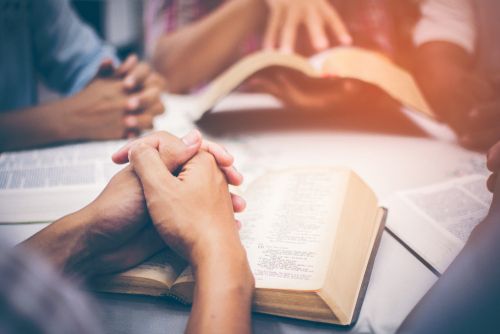 Pew Research recently released survey results that showed about half of Americans (49%) believe that U.S. laws should be influenced by the Bible. This figure is much higher among Christians, with 68% of all Christians wanting biblical influence on U.S. laws. At the other end of the spectrum, 96% of atheists believe just the opposite, that U.S. laws should not be influenced by the Bible. Republicans (67%) favor biblical influence over democrats. Age was another dividing factor. More people of the age of 50 to 65+ believe in biblical influence than those who are aged 18 through 49.
Pew Research polled over 6,300 American adults for the survey. Survey respondents who answered that the Bible should have some or more influence on U.S. law were also asked, "When the Bible and the will of the people conflict, which should have more influence on U.S. laws?" A little more than a quarter of the respondents (28%) identified that the Bible should take precedence.
What We Can Learn From Our Founding Fathers
Patrick Henry, Samuel Adams and John Jay were some of America's founders who were practicing Christians. George Washington, John Adams and Benjamin Franklin practiced Christianity but were also influenced by Deism. Thomas Payne, James Monroe and Thomas Jefferson all held deep religious beliefs, but these elements did not appear in the Bill of Rights except to say that "Congress shall make no law respecting an establishment of religion." There are few references to religion in the U.S. Constitution, if any. These leaders were able to separate their own views from the government for the most part.
Biblical Influences
What do a 2000-year-old book and pop culture have in common? Surprisingly, more than most people realize. Dozens of popular movies have been based on biblical themes. "The Ten Commandments," a 1956 epic film, is still shown on television at Easter time. "Avengers: Infinity War," a more recent release, had its own biblically influenced moment when Thanos, the antagonist, cried during the moment he sacrificed himself to save humanity. This is reminiscent of Jesus in the Garden of Gethsemane before his crucifixion, when he knows what has to happen to bring salvation.
In 2018, the Met Gala's theme was "Heavenly Bodies: Fashion and the Catholic Imagination," clearly a reference to religion and the Bible. American music is highly influenced by the Bible. Here are five songs that clearly use biblical imagery:
"40" by U2 - straight from Psalm 40
"Where You Lead" by Carole King - inspired by the relationship between Ruth and Naomi, from the Book of Ruth
"The Prophet's Song" by Queen - references to the story of Noah in the book of Genesis
"Coat of Many Colors" by Dolly Parton - influenced by the story of Joseph from Genesis
"Judas" by Lady Gaga - a metaphor about the darkness in a person's life, relating to the story of Judas Iscariot, who betrayed Jesus
The Bible influences literature, art, architecture and journalism. Although you can listen to Lady Gaga's music without understanding the Bible, knowing the story of Judas gives you a much greater understanding of that song.
Literacy Means Understanding More Than Your Own Beliefs
Although the First Amendment clearly separates church and state, that doesn't stop Christians from running for office and working in government. It's human nature to want your own spiritual beliefs to dictate the law. It may be difficult to prevent the Bible from influencing laws and regulations, and understanding biblical themes may help you understand why people want certain laws and why others are opposed. The Bible may not have the influence that it once had, but it is still part of American culture. Having biblical literacy can give you a greater awareness.