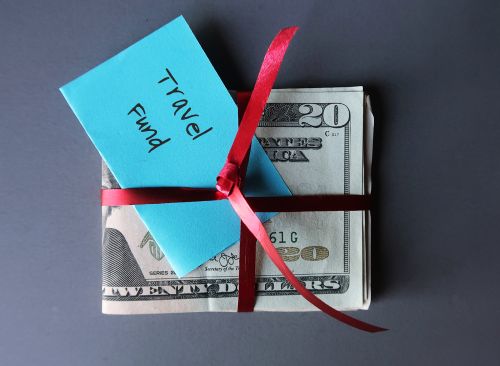 You have your perfect wedding and reception planned, and miraculously, everything has come in under budget. In addition to the big day, many couples also want a memorable honeymoon. With travel prices constantly on the rise, however, it's important to have a solid budget for your trip as well. How do you plan a great honeymoon without breaking the bank?
Plan Early
Many couples make the mistake of holding out for a better deal at a later time. As the dates for your honeymoon draw near, you are less likely to find discounts. In fact, last-minute travel plans are often more expensive than flights and hotels booked in advance. Additionally, the longer you wait, the fewer options you have to choose from. You end up paying more money for travel that is less than ideal.
Instead, choose your destination and lock in the cost of lodging and travel to and from the location as early as possible. If you find a better deal later, you may be able to negotiate for a lower price with the bookings you have already made. Without solid plans, though, you have nothing with which to bargain.
Seek Package Deals
You already have enough on your plate with planning all the minute details of your wedding. There's no reason to add to the stress by trying to make all the moving parts of the honeymoon come together, too. As a happy bonus, travel packages are usually less expensive than what you could piece together yourself. All-inclusive resorts offer the opportunity to account for food, lodging and possibly a few extra amenities in one package. A travel agent can probably find you even better deals for your honeymoon, so investing a little in his or her services can actually save you money in the long run.
Don't be afraid to inquire about special incentives for couples. Many resorts cater to honeymooners, and they may offer additional perks to sweeten the deal:
Room upgrades
Complimentary meals
Gift baskets
Discounts on local sightseeing adventures
Use Savvy Timing
You may not have a wide window of opportunity when it comes to scheduling your honeymoon. Work schedules and family obligations may dictate when you are able to get away. Even within narrow parameters, however, there are probably some key timing choices you can make that help you save money on your travel to your destination.
Airfare tends to cost more on the weekends than during the week. If you can book your departure and return dates mid-week, the price of your flights may be significantly less. It can also be lucrative to compare the cost of a direct flight with one that has a layover or two. Another benefit of planning early is that you can register for travel sites that watch for lower rates on your behalf so that you can lock them in quickly.
Register for Funds
Most engaged couples register for gifts, and these online wish lists are immensely helpful to guests who want to bless them as they start their lives together. An increasing number of newlyweds are also asking for money in lieu of gifts, particularly those who get married later in life and thus have already lived on their own for a while. This option may be a good fit for couples who already have established households and have everything they need. It also has the added benefit of convenience for the guests who would much rather fund a honeymoon than give that beautiful gravy bowl that is likely to end up in a yard sale in a few years. There are various online registries that assist with designating honeymoon funds.
Setting a separate budget for your honeymoon may seem like extra work, but it pays off in the long run. A good plan lets you relax and enjoy your time away together.