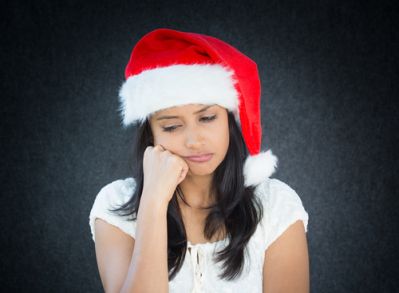 For many people, Christmas music, festive decorations and holiday parties all serve to incite feelings of joy and good cheer. However, for many others, they only serve as painful reminders of what was lost. If you, like many bereaved individuals, feel the swell of pain and grief grow more profound as the holidays approach, you may feel helpless to its power. While it is normal to feel loss more acutely during the holiday season, you do not have to let it consume you or ruin the holidays altogether. Below are a few strategies that may help you or someone you know get through this difficult time.
1. Accept That Grief Is Natural
One of the kindest things you can do for yourself during this time of year is to remember that grief is a normal part of the healing process. Instead of trying to push aside your feelings or numb them through outward means, give yourself permission to give in to whatever it is you are experiencing. If you feel angry, blow off steam by going for a run, taking up kickboxing or hitting the gym. If you are sad, let the tears flow. The more you allow yourself to give in to your feelings, the better you will be in the long run.
2. Recognize Your Limitations
Though you should not pretend the holidays do not exist, you should assess your past expectations and responsibilities and determine if you can realistically keep up with them this year. If you cannot, that is perfectly okay. Go over your to-do list and decide which tasks you want to continue with and which you feel more comfortable letting go of. You do not have to do everything as you did before your loss, and in fact, you may find that you feel better by letting go of some traditions altogether.
3. Start New Traditions
Speaking of traditions, many bereaved individuals discover that the pain isn't so severe when they begin a new tradition that honors the deceased loved one, or that honors life in general. During the holiday meal, light a candle in remembrance of the deceased, leave a chair at the dinner table empty or read one of your loved one's favorite holiday stories aloud. If you feel comfortable doing so, cook your loved one's favorite meal and share it with the rest of your family.
4. Don't Be Afraid To Ask for Help
Your friends and loved ones know that you're grieving, and they may avoid requesting anything of you but your presence during the holidays. However, you may need more help than a bit of grace and a cooking pass. Do not be afraid to ask your siblings for additional comfort and support during the holiday season. If you're feeling particularly vulnerable, ask your parents if you can spend the night at their house. If you can't bring yourself to go Christmas shopping for your kids, enlist the help of others.
If your grief is all-consuming, consider seeking professional help. Support groups and a professional counselor can help you learn to deal with your pain in healthy ways.
5. Do Something Kind for Others
Even in the midst of your grief, you still have a lot to offer those who might not have much, if anything. In addition to helping take your mind off your own loss, studies show that helping others can have a positive impact on your mental health. Look into volunteering at a children's hospital, nursing home or soup kitchen. If you have a friend or loved one who struggles on a physical, emotional or financial level, ask what you can do to make his or her life more comfortable. Helping others may prove to be more therapeutic than you would have imagined.
It is unrealistic to think that you will be able to overcome your grief entirely during the holidays. However, with the above tips, you can get on the path to healing and eventually find peace.