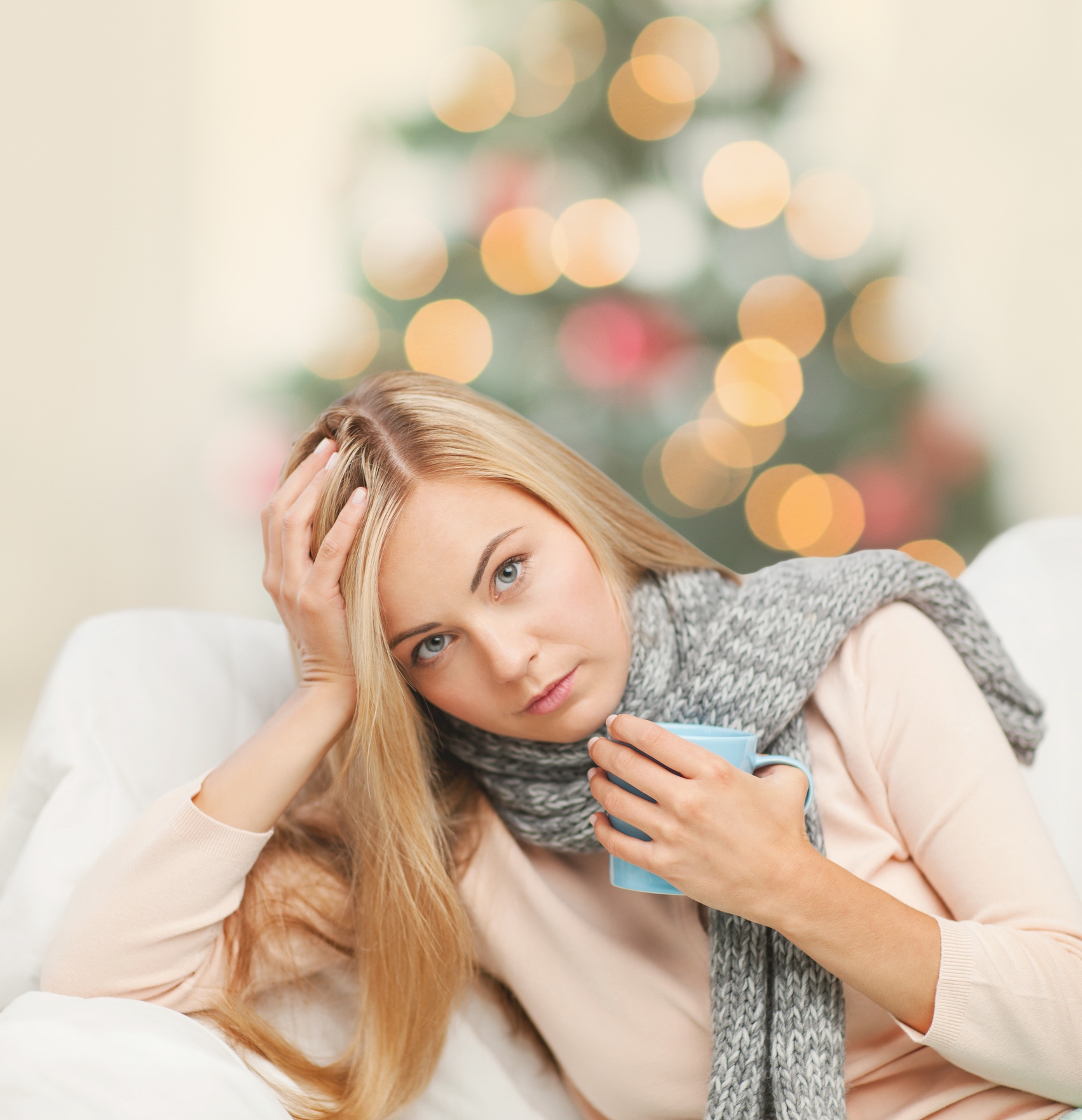 "There is a sacredness in tears. They are not the mark of weakness, but of power. They speak more eloquently than ten thousand tongues. They are the messengers of overwhelming grief, of deep contrition, and of unspeakable love." Washington Irving
Many people feel the loss of a loved one even deeper during the winter holidays. After all, it's a time for family and friends to gather together and remember the love between you. These gatherings magnify the painful loss. Dealing with your grief during this time is very difficult. Here are some tips to help you through the season.
What To Do
Acknowledge that you will feel differently this year. Your emotions might be on a roller coaster of ups and downs.

Accept how you feel. Don't judge your feelings, just stay in tune with how you feel. Cry if you need to. Don't feel guilty if you laugh. Accept that you might not want to do everything you used to do for the holiday.

Do what feels right for you. You are not obligated to participate in every activity. It might help to take each day as it comes. Tell hostesses you cannot make a commitment whether you'll attend a party or not. Your friends and family will understand. Take care of yourself when you're vulnerable.

See a therapist to get through this vulnerable time. Join a grief support group. Reach out to your minister. Don't try to go through the holidays alone.

Talk to your family and friends. Be honest with them about what you can do. For events outside of your circle, take a buddy with you and have an escape plan if you need to bow out. Remember to do what feels right. Ask for help. Take help when it's offered.

Spend time focusing on the kids. Children may not understand why the holidays are difficult this year. Try to do the events that are important to the kids and take a break when you've hit your limit.

Invite some friends who don't have family to come to your Christmas celebration. Talk about their traditions and family instead of focusing on the one you lost.

Do your shopping online this year to avoid the Christmas crowds.

Scale back. Put up minimal decorations at home. Don't feel like you have to send Christmas cards to your whole address book. Choose a few special friends this year who get greetings. Take care of yourself.

Give to others. Research shows that generosity lifts your spirits, lowers blood pressure and increases your mood. Grief makes you feel hopeless and sad. Reaching out to others boosts your happiness.

Take time for yourself. Get a massage. Listen to your favorite music. Meditate. Exercise. Do something that slows you down during the hectic holiday season.

Be careful how much you drink. Alcohol is a depressant. It's certainly OK to drink, but remember that it might affect you differently when you're grieving.

Do something new. Travel. Change your menu. The first year is often the hardest, and many people do something different for the holidays the first year, and then return to the normal traditions.

Be honest with others. If you need to skip the celebrations, don't feel guilty. Just be truthful about what you can and can't do.

Remember that it is OK to be happy. You aren't diminishing your love toward the person who died when you experience joy.
Those who love you will understand that you need to do something different this holiday season. You don't have to feel guilty for your feelings, whether they're positive or negative. The holidays will be different without your loved one, but you can get through them.