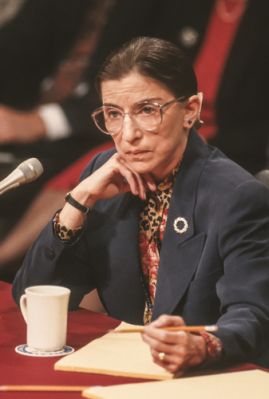 Donald Trump's 2018 Proclamation for Jewish American Heritage Month included these words:
"The contributions of the Jewish people to American society are innumerable, strengthening our Nation and making it more prosperous. American Jews have proudly served our country in all branches of government, from local to Federal, and they have defended our freedom while serving in the United States Armed Forces. The indelible marks that American Jews have left on literature, music, cinema, and the arts have enriched the American soul."
Jewish Americans have a passion for social justice. They have established some of the largest philanthropic networks in the country, providing assistance for Americans and those around the world. Elie Wiesel, notable author and Nobel Laureate, founded the Elie Wiesel Foundation for Humanity. He had a mission for combatting injustice and intolerance both here in the United States and internationally. Let's remember these Jewish women in May for their contributions.
RBG, Supreme Court Justice
Ruth Bader Ginsburg has been a voice for gender equality and employee rights. She was one of the justices that ruled on Obergefell v. Hodges, the landmark case that made same-sex marriage legal. Ginsburg was the daughter of Jewish parents. She is the longest-serving Jewish justice on the court and was the first female Jewish justice. Today, she is a pop culture icon who millions look up to. Her influence on American law will be felt for decades to come.
Elena Kagan, Supreme Court Justice
Kagen is the fourth woman to serve on the Supreme Court. She might not be as well-known as RBG, but she has served in government positions for decades and been a highly sought-after educator. Kagan actually worked on RBG's Supreme Court confirmation hearings. She met Barack Obama years before he became president, and he would later nominate her to the Supreme Court. She has been named as one of Time 100's most influential people in 2013. She has an interesting writing style that engages the reader, even on dry court opinions.
Judy Blume, Young Adult Author
Blume published her first book in 1969, tackling a sensitive subject for teens: racism. She would go on to discuss menstruation, bullying, sexuality and masturbation. She had hundreds of critics and adults have challenged her books for decades, but she never let it stop her. She wanted to be honest with her readers about these topics. In 2004, the Library of Congress named her a "Living Legend." She has won over 90 awards for her works, but more importantly, she provided teenagers with information that helped them navigate difficult years.
Emma Lazarus, Poet
You're probably familiar with Lazarus's famous poem, "The New Colossus." The final lines, "Give me your tired, your poor, your huddled masses yearning to be free," are inscribed on the pedestal of the Statue of Liberty. She was an internationally recognized poet at a time when women were not supposed to have careers. Lazarus was an activist for a Jewish homeland before "Zionists" became fashionable. She was a remarkable woman whose legacy is often overlooked.
Shari Lewis, Puppeteer
Many generations of adults will remember Lamb Chop, Hush Puppy and Charlie Horse, the characters that Lewis created for television. She began her career on "Captain Kangaroo" in 1956 and had many programs over the next four decades that featured her sock puppets and introduced many important topics to children. Her legacy lives on through her daughter, who has the live performing rights to Lamb Chop. Lewis won dozens of awards and honors for her work in television and with children.
Remembering Great People
Although these women came from different walks of life and had very different backgrounds, they used their talents to make a difference. Remember the Jewish Americans who changed their corner of the world.