Burning Man organizers encourage couples to get married by a ULC minister at the week-long alternative event.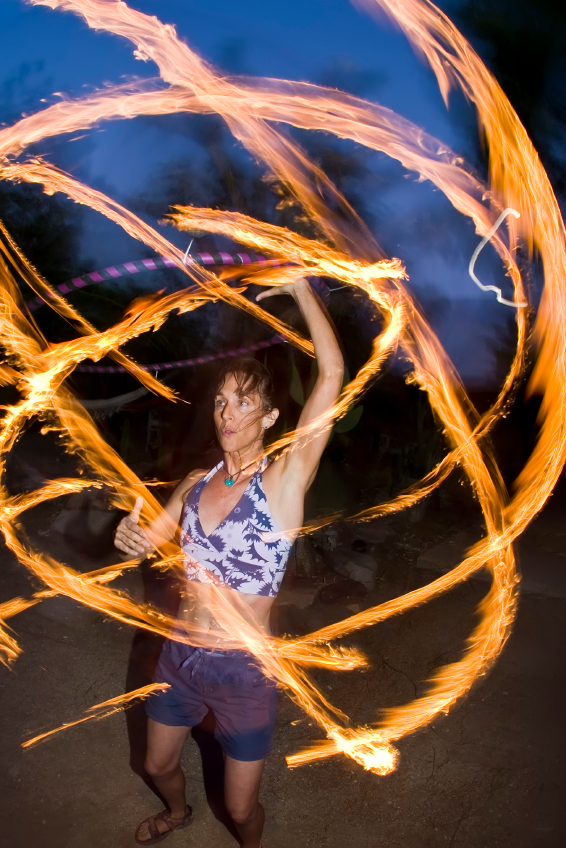 Burning Man, the week-long alternative event annually held in Black Rock Desert, Nevada, has long-established ties with the Universal Life Church Ministries. Starting as early as 2005, Burning Man has encouraged the "burners" (people who attend Burning Man) looking to become married at the event to have their desired wedding officiant visit to become ordained online. Burning Man's official website cites the ULC Ministries ordination as an excellent way for burners to become legally ordained and perform fully legal wedding ceremonies at this exciting festival.
The deserts of northern Nevada may seem like an odd place to have a wedding, especially when the ceremony would take place in middle of a massive week-long "experiment in self expression and self-reliance" in the presence of 50,000 other people. However, the Burning Man website states that there is no better time or place to take the plunge into married life.
"For many couples who attend Burning Man together, Black Rock City [the name of the temporary city erected during Burning Man] is the obvious choice when they choose to tie the knot," the Burning Man website says. "While the unpredictable desert can be an unusual venue for a couple's big day, the couples who have wedded in BRC reflect on their ceremonies with fondness, and most of them emphatically insist that it was the perfect spot for their matrimony."
Those who are still skeptical about the feasibility of a wedding at Burning man should know that Black Rock City LLC, the group who organizes the event, claims that a plethora of willing wedding officiants ready to perform ceremonies for loving couples attend the festival every year. These wedding officiants can be reached on the Burning Man website or by e-mailing weddings@burningman.com.
Those hoping to get married at Burning Man should keep the following pointers in mind:
Tickets are required to attend Burning Man. The money earned from tickets sales, which cost around $250, are spent on necessities like public toilets, first aid supplies and personnel, and law enforcement. This means that both you and the wedding officiant must plan on putting down several hundred dollars simply to attend the event.
It is quick and easy to become legally ordained online, but proper planning is a must. Your wedding officiant should visit and click on large blue "Begin Your Free Ordination" button found on the homepage. They will become an ordained minister after they enter their name, address, and e-mail address in the ULC Ministries's concise ordination form. The ULC Ministries strongly recommends that the newly-ordained minister then orders its Nevada Wedding Officiant Package as it contains everything a wedding officiant needs to perform weddings at Burning Man.
Marriage licenses must be filed with the Pershing County Clerk's office at 398 Main Street, Lovelock, NV 89419. It is open from 9:00-5:00, Monday through Friday. The wedding officiant will need to provide their ordination credential, a valid photo identification, the signatures of two witnesses, and $60 at the time of filing. Wedding officiants do not need to undergo a blood test in order to file a marriage license in Nevada.
There are no mandatory guidelines for how wedding ceremonies must be conducted, so the couple and the officiant can be creative and have fun coming up with a unique, personalized, and meaningful ceremony to be enjoyed by all.
For more information on Nevada wedding laws or acquiring a marriage license in Nevada, please visit .
The ULC Ministries welcomes its de facto position as the ordination provider for Burning Man. We strongly believe that our non-traditional and non-denominational ordinations are the perfect fit for the radical self-expressionist and counterculture lifestyle that annually thrives there. In short, couples who find themselves wanting to become married at America's iconic Burning Man festival should look first to the Universal Life Church Ministries to provide the wedding officiant. Burn on!