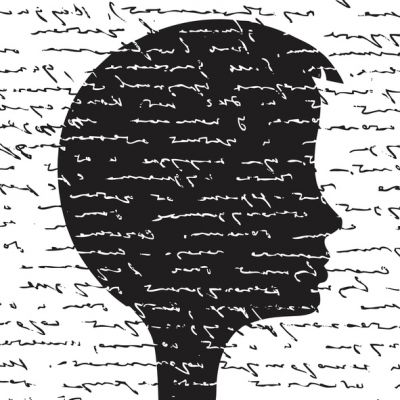 Seton Hall University in New Jersey was named in Elizabeth Ann Seton's honor. She has quite a few Roman Catholic churches named for her. The Elizabeth Seton High School in Maryland holds her name. The largest Catholic school in the Philippines was established in 1975, the year she was canonized and is named Elizabeth Seton School. But who is she and why should we care about her?
Elizabeth Ann Bailey Seton is the first native-born citizen of the United States who was canonized by the Catholic church. She was born in 1774 in New York City. Her parents' families were among the first settlers in the area. Elizabeth was raised in the Episcopal Church. Her maternal grandfather was a priest in the Anglican Church, which became the Episcopal Church after the American Revolution.
Seton's mother died when the girl was just three years old. Her father remarried, and the new Mrs. Bayley was active in social work. Elizabeth often accompanied her stepmother on charitable rounds distributing food to the poor. Sadly, the Bayley's marriage ended in separation. Elizabeth was sent to stay with a paternal uncle when her father went to London for further medical education because her stepmother would not keep her and an older sister.
When Elizabeth was 19 years old, she married William Seton, who was a wealthy businessman who imported goods. The Seton family were upper class New Yorkers who were quite influential in the community. Elizabeth continued in social ministry. She became a charter member of the Society for the Relief of Poor Widows with Small Children. She and her husband had five children.
Conversion to Catholicism
William Seton's fortune was lost during a dispute between the United States and the French Republic. The family moved in with Elizabeth's father for a while before moving to Italy in hopes that Seton's health would improve in the warmer climate. It did not. William Seton died while he was still in quarantine at the port. Elizabeth met with her late husband's business partners in Italy. It was here that she was introduced to Roman Catholicism. When she returned to New York, she joined the Catholic Church.
Most Americans opposed the Roman Catholic Church, because so many of the early immigrants were Protestant, fleeing the persecution in England or Europe at the hands of the Anglican and Roman Catholic churches. Some of the early colonies prohibited Catholic immigrants or imposed civil restrictions on the Catholics. Although George Washington promoted tolerance of religion and suppressed anti-Catholic celebrations, it was a difficult time to be Catholic.
To support herself and her family, Elizabeth opened an academy for young ladies. Her decision to convert to Catholicism was unpopular at the time, and many of her students withdrew from her tutelage because of it. She was approached by a visiting priest who wanted to establish a Catholic seminary in the United States. He wanted her assistance in setting up a school for young girls. It would take a few years for her to make the move to Maryland, but she did. She established the first free Catholic school in America, which is considered to be the start of the Catholic parochial school system in the U.S. She spent the rest of her life dedicated to the school and the Catholic community. Mother Seton, as she was known, died at the young age of 46.
Beatification and Canonization
In 1963, Elizabeth was beatified by Pope John XXIII, more than 140 years after her death. In 1975, she was canonized by Pope Paul VI, making her a saint in the Catholic Church. Her feast day is celebrated on January 4. She is the patron saint of Catholic schools, the state of Maryland and seafarers. She's a woman to remember for her dedication to education, especially that of women, girls and poor children.