It is really easy to get ordained online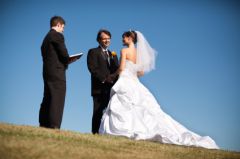 Few professionals have the profound ability to touch people's hearts and influence their lives in the way ULC wedding officiants do.
In America, one must be ordained in order to become a wedding officiant. Fortunately, becoming ordained is not as hard as one might think it is. Although a person traditionally had to become a minister before being ordained, which usually requires three years of seminary school, an undergraduate degree as well as additional training and certifications, it is now no longer necessary to do so. Anyone from any background is now eligible to legally become ordained as a marriage officiant without any formal religious training. All one has to do is to become a minister online through organizations like the Universal Life Church, a process which only takes an internet connection and a matter of minutes to complete. This individual is legally qualified to be a wedding officiant in 47 US states as soon as they have done so.
Demand for non-traditional wedding officiants is growing
More and more couples are looking to get wed in a more non-traditional manner. Whether engaged couples are getting married at resorts, hotels, backyards or in the outdoors, they are in search of a more personal ceremony which reflects their unique relationship as well as their shared beliefs and values. The couple may have different religious or cultural backgrounds yet share a common spirituality. Because of this, the demand for independent, non-denominational wedding ministers is growing.
Earn lots of extra income by performing wedding ceremonies
A marriage officiant can charge around $500 to conduct a private wedding ceremony. The amount an officiant charges is entirely dependent on how much they can get for their services; couples are generally happy to fork over hundreds of dollars for a talented one. Once becoming ordained online, the wedding officiant can treat the costs pertaining to their training and certification as a deductible business expense. Successful wedding officiants make upwards of $2,000 a week.
Learn marketable skills through the ULC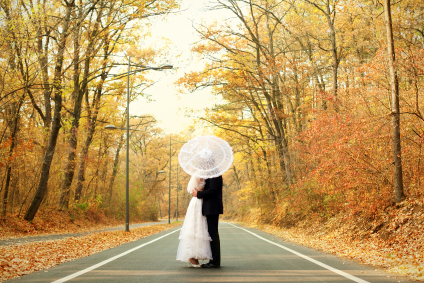 Few jobs are both highly rewarding emotional and spiritually and pay well, like being a wedding officiant does.
More and more individuals are getting ordained online every day. In order to stand out from the multitude of ordained wedding officiants, one must have superior interpersonal skills, heartfelt and committed service to the couple and their wedding, credentials as a talented minister, and professional-grade self-marketing abilities. Receiving an online ordination through the Universal Life Church provides much of the skills, service and credentials needed. This will go a long way towards marketing yourself as a minister, which is why making the small investment of joining the ULC is well worth the small amount of money and time required.
Becoming ordained in order to officiate weddings can help to bring in extra income. It is also a very beneficial service that can make one feel good about oneself. In fact, making money off of weddings is not the best part of the job. Those who are purely looking for a quick "get-rich" scheme should look elsewhere. The best wedding officiants do not do their jobs because of the money; for these men and women, the money is really just an added perk. Becoming a marriage officiant is a great way (perhaps one of the best ways, in fact) to positively affect other peoples' lives. Wedding officiants provide their time, experience, energy and passion to making wedding-day memories happen and by providing an exceptionally positive service to the families they work with. The Universal Life Church has given the opportunity for 300,000 of those people to make a difference since they were founded in 2006 by allowing them to become ordained online. They do not need to belong to a certain denomination, religion, culture or any other background. Becoming ordained through a seminary school or religious training program can take too much time for people living fast-paced lives, not to mention the fact that conventional churches often do discriminate in regards to who they let take part in their theological colleges. So please, if you are interested in being a wedding officiant, please look no further than your friends at the Universal Life Church!