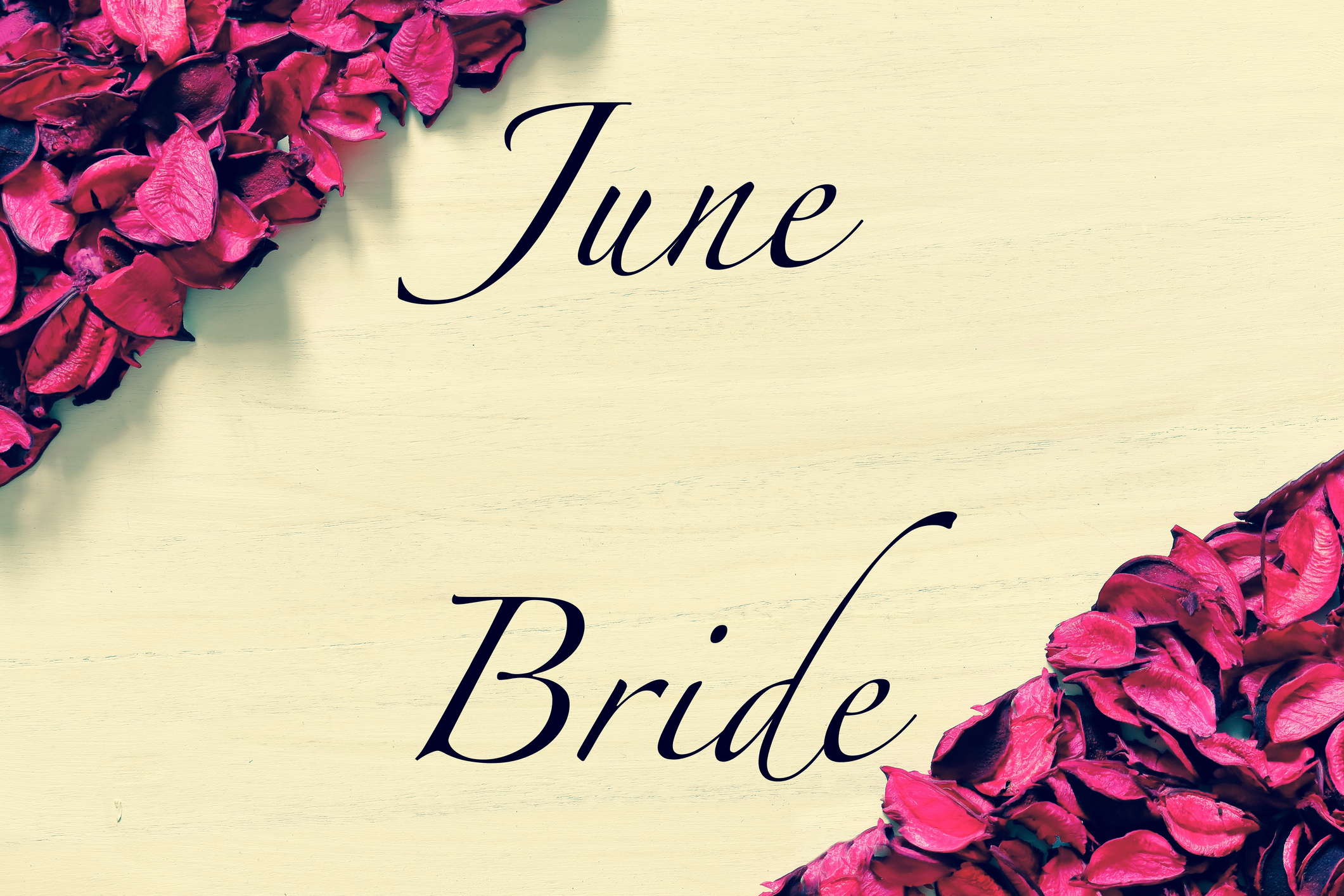 There are many theories about why June is a popular month for weddings. In the popular 1954 musical, "Seven Brides for Seven Brothers," the women sing "June Bride":
"Oh, they say when you marry in June you're a bride all your life, and the bridegroom who marries in June gets a sweet-heart for a wife. Winter weddings can be gay like a Christmas holiday, but the June Bride hears the song of a spring that lasts all summer long. By the light of the silvery moon, home you ride side by side with the echo of Mendelssohn's tune in your hearts as you ride. For they say when you marry in June you will always be a bride."
Bette Davis starred in a movie called "June Bride," which also makes the connection between the month of June and weddings. Summer is a great time for weddings, because you don't have to worry about bad weather. Kids are out of school; the fields have been planted. Flowers are in bloom. Many industries find it easier to give vacation time in June. But the tradition of June weddings dates back much farther than the 21st century.
Historical Significance of June
The month of June is named after the Roman goddess Juno, who is the goddess of marriage and a divine protectress of women. She is associated with fertility and love. Plutarch thought that the entire month of June was better for marriages than May. People who marry in June are thought to be blessed with prosperity and happiness throughout the relationship. It was considered unlucky to marry in May, because it was the Feast of the Dead. However, there are even more considerations than just luck.
In ancient and medieval times, spring was the best time to marry because if the bride got pregnant, the birth would not interfere with the harvest. Women couldn't be recovering from a pregnancy during harvest time because they were needed to oversee preserving the bounty. If she conceived in June or even July, she would be able to help in the current year, and by the next harvest, she would be ready to help again. Also, a person's annual bath might occur in May or June, brides probably still smelled good, but just in case they would carry a bouquet of flowers to meet their spouse at the altar.
Traditionally, it was considered more auspicious to marry on Monday, Tuesday or Wednesday, rather than Thursday, Friday or Saturday. At one time, Sunday was a popular day for weddings, because the ceremony would not interfere with the daily work. However, the Puritans believed that Sunday celebrations took away from the focus of worship, and discouraged weddings on Sundays. Today, most churches will not hold weddings on Sunday, because the church is usually occupied with other activities, but with so many different venues, you can usually find somewhere to hold a ceremony and reception.
Farmer's Almanac Readers Give Advice for Making Marriage Work
"The Old Farmer's Almanac" offers words of wisdom for staying together through the tough times:
Be prepared to give more than you think you are receiving, and you will receive more than you know. The secret is Communication, Compromise, Cooperation, and Compassion. Listen, listen, listen.
In the northern hemisphere, June might be the most popular month for weddings, but many of the traditions surrounding the month have fallen by the wayside. Today, it might be a good choice to stay away from June if you're on a budget, because you can get discounts by selecting less popular months. Your wedding is a special day, and while the date is important, it's vital to remember the real focus of the ceremony.