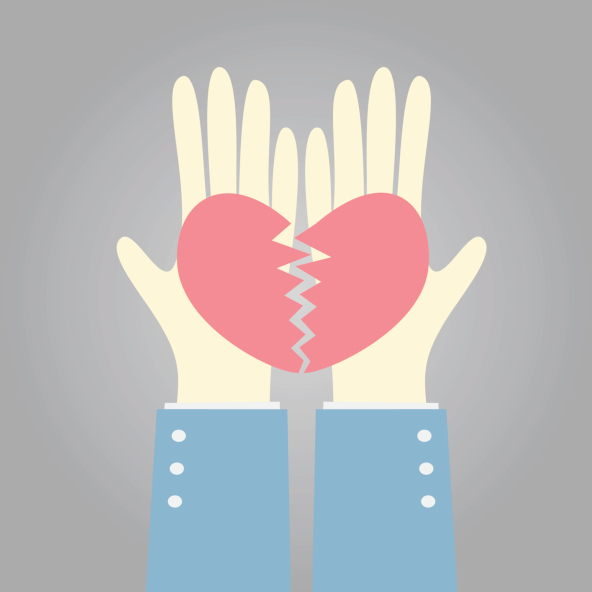 Josh Duggar has spent a lot of time in the news this year and not for reasons fans of the former show "19 Kids and Counting" might have expected. He has found himself at the center of some pretty big controversies. The first arose when it was leaked he had molested four of his sisters and one unrelated female victim as a teenager. The information, which was supposed to remain sealed since Duggar himself was a minor, was leaked back in March, and many were angered at the lack of treatment for both him and the five victims he molested. As a result of the leak, TLC suspended and ultimately canceled the series "19 Kids and Counting," which had followed the Duggar family and their 19 children (of which Josh was the oldest).
Ashley Madison
Many thought after the first controversy had settled, the Duggars would be out of the spotlight, especially since their long-running television show had been canceled. However, the news of the Ashley Madison hack shocked former supporters of Josh Duggar. Ashley Madison was a website geared specifically toward married people who wanted to have affairs with other married people. Lives have been rocked as the names of the millions of people with an account were leaked. After Duggar was outed on the site, he called himself the "biggest hypocrite ever" and admitted he had an addiction to sex and pornography. While his wife, Anna Duggar, has remained quiet about the situation, it appears she has forgiven him and is planning on staying with him. The couple and their four children have tried to stay quiet on the subject.
Did Duggar Actually Have an Affair?
Many of the people who signed up for an account on Ashley Madison never actually had a physical affair. After all, the vast majority of the users were men, so it was difficult for men to find female partners to sleep with. However, two women have come forward admitting they had an affair with Duggar. The first woman is an adult film star who passed a lie detector test before telling her story. She claimed sex with Duggar was terrifying. Another woman, who was not publicly named, shared she had a pregnancy scare during her affair with Duggar. She turned out not to be pregnant.
Duggar in Treatment?
It has been revealed that Duggar has checked himself into a rehab facility in order to get help for his sexual addictions. While the name of the treatment center was not released publicly, it is believed he is staying at a facility center the Duggar family has supported in the past. It is religion based, and one that claims to have an 80 percent success rate. The rules for those in the program are strict and meant to rehabilitate the members and help them overcome their addictions.
Members of the program begin their day at 4:30 AM. They spend time in counseling groups as well as a great deal of time reading their Bible and praying. The members do 40 hours of community service per week. Contact with outside members, including family members, is very restricted. After completing ten days successfully, the members are allowed a short phone call with family, which is monitored. After the ten days, members can make one phone call per week to family. If the member is able to complete 60 days of the program successfully, he or she is allowed to have weekends with family away from the center. Family members cannot send items to the members that might hinder their progress, including music, cash, cell phones, or pornography.
Some have reported that there are eye witnesses claiming Duggar was missing at required meetings and church services. However, this has not been confirmed. Still, no one knows for sure where Duggar is or whether or not this is something he is truly trying to overcome. Time will tell what happens to Josh Duggar, his wife Anna, and their four children.