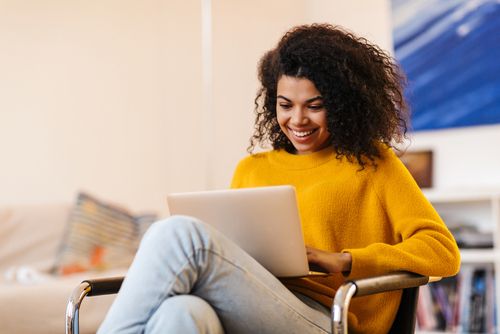 Being asked to perform a wedding for a couple you adore can be a huge honor. For those who have never taken on this responsibility before, however, the request can also produce a bit of stress. There are many moving pieces involved in planning a wedding, and the officiant has one of the most vital roles. To perform your part to perfection, you need to have an idea of how to handle the duties of an online ordained minister. Review these frequently asked questions about the experience and feel a sense of relief and excitement about your duties.
How Does Someone Become an Ordained Minister?
You might feel like becoming an officiant online is an involved process. In truth, the opposite is true. There is no need to spend hours studying for an exam or submit sensitive information about yourself. Basically, the process involves answering a handful of basic questions regarding where you live. This is because you are being granted officiant status in the location you list on your application. Don't falsify any information here, as the few details you're asked to provide are key to the legality of your position.
How Much Does It Cost To Become an Online Ordained Minister?
Becoming an ordained minister is a simple process, and it is also an inexpensive one. The ordained minister online cost is free, so there's no need to worry about putting down a huge chunk of change. However, there are times when you might need to purchase additional products to prove your eligibility. Should a state require you show an officiant's license, it is your responsibility to order a copy and pay the appropriate fees. Otherwise, it could result in the application being invalidated and the couple starting the process all over again.
Are Online Ordinations Legal?
Since you don't need to take a minister class or undergo any rigorous testing to obtain your license, you might feel like it might not be legal. In reality, the entire process is on the level and completely in compliance with the law. Religious performers, the category online ordained ministers fall under, are allowed to conduct weddings in most places. The marriages you perform will be binding and legal on every front.
How Do I Officiate a Wedding?
For the most part, becoming a minister online is the easiest aspect of the process. The act of performing the ceremony can be a more substantial obstacle. To feel prepared, review examples of wedding speeches online. Looking over a variety of templates will let you see which points are most vital for you to hit. Naturally, you should also speak with the couple about their preferences so that your speech aligns with their vision.
Is There an Age Requirement for Getting Ordained Online?
Though there are few restrictions placed on those looking for online certification to perform marriages, age is a factor that has an impact on the process. It is required that all applicants be at least 18 years in order to become officiants. This is because it is not legal for people under this age to perform weddings. Before making any assumptions, look at your state's laws to see if you meet the criteria.
Can I Officiate My Own Wedding?
Though you can represent yourself in a court of law, you are not able to take the same liberty when it comes to officiating your wedding. The officiant usually needs to be a separate entity from the couple and witness for the event to meet marriage requirements in most states. However, exceptions are made in some rare cases.
Though performing a wedding can be a complicated endeavor, the act of becoming an officiant is far from difficult. As long as you're familiar with the federal and state laws about becoming an online ordained minister, you'll have no trouble taking on this task for a couple you care about.