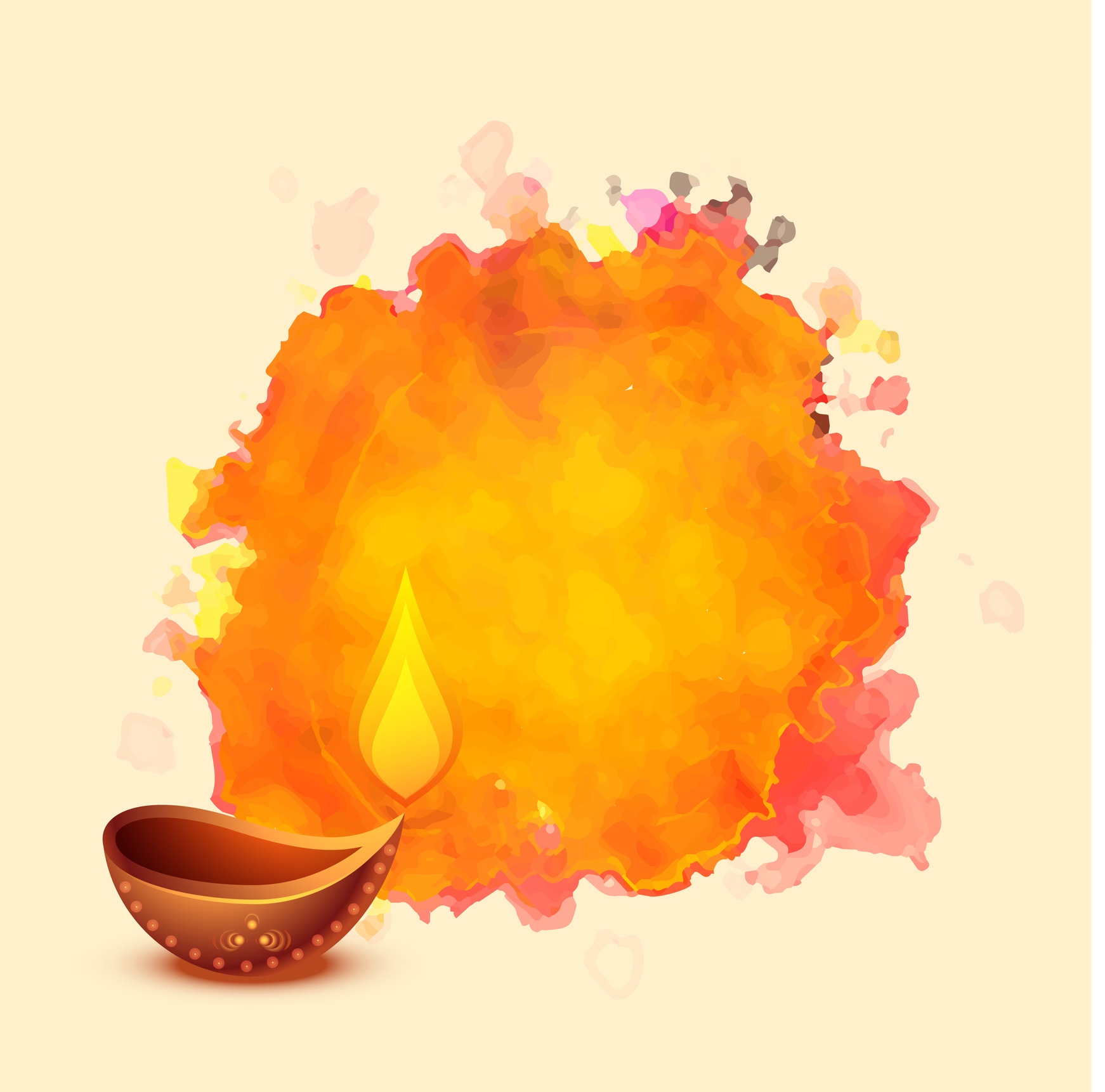 If you love a good fairy tale where good triumphs over evil or knowledge beats out ignorance, then you'll really appreciate the Hindu festival of lights, called Diwali or Deepavali. In the northern hemisphere, this holiday is celebrated in the fall. The 2017 date is October 19.
Diwali is an ancient festival from India. It is mentioned in many older texts as a celebration after the summer harvest. Today, it is one of the most popular Hindu festivals marked by lighting one's home to invite the goddess of good fortune, Goddess Lakshmi. Traditionally, families would make earthen lamps filled with oil, but candles might also be used. Fireworks light the sky at night, representing the triumph of light over darkness.
Traditions of Diwali
Goddess Lakshmi graces only clean homes. Before the celebration, a home is cleaned, repainted and even renovated or refurbished. Entrances are decorated to be welcoming, not only for the goddess, but for friends and family who may visit.
Diwali is a festival that can involve a lot of shopping, kind of an "out with the old, in with the new" mentality. Gold and silver items are especially appreciated, because these articles symbolize prosperity. On the second day of Diwali, some regions hold special bathing rituals using a fragrant bath oil. Women may decorate their hands with henna designs.
Sweet delicacies are traditional for Diwali, but many rich, savory dishes are also served. Mithai, a common sweetmeat, is kind of like a cross between a snack and dessert. It can be served when guests come to visit, as part of a meal or simply a nibble between meals. Many families get together up to a month before the festival to mix up batches of their favorite Diwali sweets to have on hand during the holiday.
Diwali is also a special time for relationships. The fourth day of the celebration, the day after Diwali, honors the love between spouses. Even though it might not be a couple's anniversary, it is celebrated in much the same manner. Husbands give gifts to their wives. Newly married daughters might get invited to their parent's home for a special meal with their husband and family. The last day of the festival celebrates sibling relationships, especially that of the sister and brother. Brothers travel to meet their sisters or invite their sisters into their home for a special meal.
Celebrations Grow in the United States
Many multicultural communities hold major festivals for Diwali. One of the largest is in Times Square. Tens of thousands of people show up for this celebration, which includes traditional foods, dances, Bollywood performers and more. Washington, D.C. holds many activities for Diwali, from movie festivals celebrating Indian heritage to events focusing on the food and entertainment of India.
The 2017 San Antonio Diwali festival draws over 15,000 each year. This festival is scheduled for November 4. One of the best features of this festival is the release of lighted candles along the River Walk, but you'll find Indian dance, food and more at this ninth annual festival.
The Seattle Center is hosting a festival on October 27 in partnership with the Vedic Cultural Center. You can enjoy the entertainment of cultural Hindu dance and song, or you can learn from internationally known artists. There will be delicious Indian food and chai, a henna booth and lots of activities for children.
Jains and Sikhs also celebrate Diwali, although their customs may be a little different than Hindus. If your community offers a Diwali celebration, or you get the chance to travel to one, you will have a great time at the festival experiencing another culture and appreciating the traditions of the celebration.