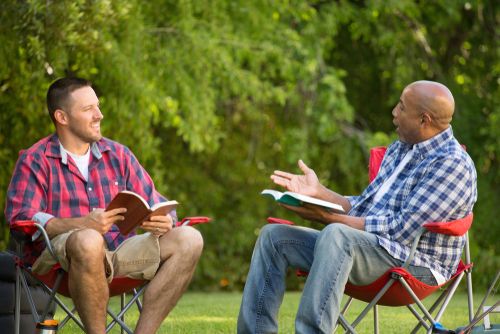 Volunteer efforts are a huge part of the operation of the church. Most faith organizations have key members of staff on payroll, but a lot of the behind-the-scenes work that helps keep them afloat is accomplished by people who simply give their free time to participate. Some of these volunteers hold influential leadership positions that play a role in shaping important decisions. While your church probably does not want to take away the opportunity for members to serve in this capacity, there are several reasons why imposing term limits on specific leadership roles is a good idea.
Fresh Perspectives
Growth is often a primary concern in the forefront of a faith community's overall agenda. A lot of effort is directed at ways to increase attendance and membership (and hopefully, by extension, donations). Healthy growth starts internally, though. 
New ideas fuel positive change, and shifting leadership every few years can work like a built-in focus group. A staggered two-year limit on the church council or the body that serves as your organization's board of directors ensures a steady influx of new perspectives. It lowers the risk of making automatic, mediocre decisions based on assumptions that the way the church has always done things is the preferred way. It gives newer members a chance to get involved. Being intentional about considering younger members for these positions can also resolve the problem many churches have regarding their inability to reach younger generations.
Burnout Avoidance
People tend to step into committee and board leadership positions because they care passionately about the work that particular subgroup does. Exuberant passion often has an expiration date, though. Church leadership is a lot of work, even when you're getting paid for it. For volunteers, the stress can be even more taxing. Board members and committee chairs may feel pressured to keep going long after their enthusiasm for the position has waned. Without a specified end date, others may be hesitant to get involved in the first place. Term limits help set clear boundaries.
It may be hard to tell if someone is in the early stages of being overly stressed. Before long, though, burnout shows up through many telltale symptoms:
Increase in number of absences from meetings or excessive tardiness
Signs of anxiety or depression
Reduced engagement in discussions
Failure to complete tasks to which they previously agreed or were assigned
Increase in conflict instigation
As you can likely imagine, there are many potential unpleasant and unproductive consequences that can occur when leadership becomes stagnant. Term limits not only protect leaders from experiencing the negative effects of burnout but also safeguard the church from the fallout that often follows.
Talent Redirection
There are many different ways to serve in the church. At any given time, multiple outreach projects may be underway. Community partnerships are often fostered by members who volunteer in both organizations. Ongoing committees look for new members to expand their effectiveness within the church. The worship team, choir and other groups that help make each week's services happen typically relish the idea of adding new faces.
Leadership term limits release those who are often the most invested in the organization to redirect their energy and talents to other parts of its mission. Perhaps, for example, members are made aware of a gap in the services the church provides during the time they spend on council. Once they are free from the duties and obligations that council requires, they are then able to find ways to fill the gap and enrich the life of the church.
Just because someone agrees to a leadership position, that does not mean the person should be held to that commitment forever. Term limits for leadership positions benefit both the church and the individual members who are gracious enough to take them on.