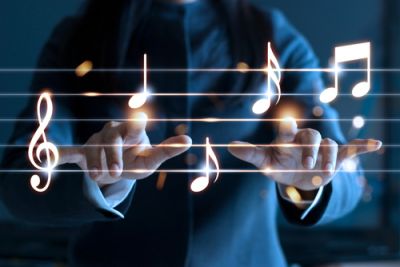 Butternut squash, beautifully colored leaves and football games are just a few of the best things about fall. Pumpkin-spice-latte season is always greatly anticipated by coffee lovers. It's time to update your playlist with music that is perfect for this time of year. Here are some tunes that help you remember why autumn is one of the best seasons. Some are Christian; some aren't.
"Harvest Moon" by Neil Young
The closest full moon to the autumn equinox is the harvest moon. It was a boon to farmers who needed extra light to bring in the fall crops. This ballad has some religious undertones, but mostly it's an ode to the harvest moon and the love of your life.
"Leaves That Are Green" by Simon & Garfunkel
The lyrics of this song kind of say it all: "And the leaves that are green turn to brown / And they wither with the wind / And they crumble in your hand." Fall is often thought of as an aging season. Simon & Garfunkel capture the feelings of the loss of summer and youth in this melancholy ballad.
"Autumn in New York" by Louis Armstrong and Ella Fitzgerald
Let this song transport you to a park in the middle of fall. It's a beautiful song that has a jazzy/blues melody done by two of the greatest musicians of the 20th century. Other artists have recorded it, but this version is divine.
"O God Your Creatures Fill the Earth" by Carolyn Winfrey Gillette
This hymn was written for churches that support the Humane Society with a Blessing of the Animals in October. It's about the creatures on the earth, such as dolphins, songbirds, pets and farm animals that are truly wonderful blessings.
"The Four Seasons" by Vivaldi
Vivaldi's classical piece is a series of works that take you through the seasons of the year. It's his musical expression of fall. Try to find the sonnet that accompanies the work and read it before listening. It will help you understand the feelings that Vivaldi was trying to evoke from his work. It's about 11 minutes long, which by today's standards for songs is long, but this symphony piece is worth putting down your phone and enjoying the music while you're drinking a pumpkin-spice latte.
"Pale September" by Fiona Apple
Autumn is a season that prepares us for winter. This song embodies that theme. It's a good reminder that seasons change. This song should make you want to curl up with your favorite fall sweater and enjoy a steaming cup of hot apple cider.
"Autumn Leaves" by Roger Williams
This is a sad ballad from the 1950s that's been recorded by many different great artists. Roger Williams took the song to the Billboard chart in 1955 as a piano instrumental. Nat King Cole has a version with lyrics. It might make you cry. Many of the best autumn songs are about losing a summer love.
"Take Me Home, Country Roads" by John Denver
This song may not be about fall in a technical sense, but it's about country roads and going home. Take a drive out in a rural area while listening to this ballad that is considered Denver's signature song. West Virginia might be one of the best places to enjoy the changing leaves, but most people don't have to drive far from home to find a forest that has been painted in autumn colors.
"California Dreamin" by The Mamas & the Papas
Listen to the lyrics of this popular hit from 1965. The singer is dreaming about being in California during the cold winter months of New York. It was inspired by real-life homesickness. Although Barry McGuire recorded it first, the version by The Mamas & the Papas made it famous.