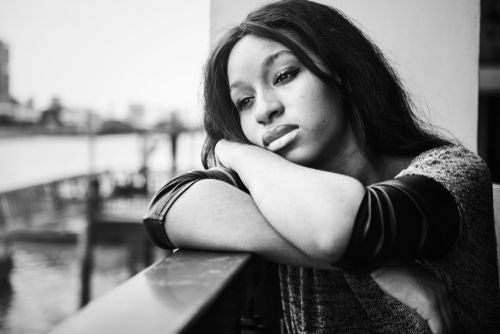 When someone you love dies, it's important to grieve the loss. Trying to go on with life as if nothing has happened doesn't make the hurt go away. In fact, in many ways, it can amplify it and cause harm to you and those around you. There are several ways to be gentle with yourself while you enter into grief.
Maintain the Relationship
Many people believe that if they can just put their deceased loved ones out of their minds, they can work through grief more quickly. Just because someone is no longer with you, though, that doesn't make your feelings for the person disappear. Honor those feelings by addressing them directly and, in a sense, maintaining the relationship. It may feel odd at first to express the loss you feel internally in external ways, but these behaviors can bring you memories of your time together:
Visit the gravesite regularly
Spend a weekend in a place you loved together
Share images on social media that your loved one would have enjoyed and responded to
Create a piece of art that memorializes him or her
Wear something that reminds you of him or her
Cook a favorite meal you've shared
Write about your love in your journal
No matter what actions you choose, it is healthier to express your feelings of grief than to bottle them up. Any behavior that helps you remain connected to the memory can bring you comfort.
Guard Your Time
The actions to process grief take time. Well-meaning friends and family may urge you to get back to life as usual as soon as possible. If you feel like you are being pulled in too many directions, though, this is a sign that you need to reexamine what you agree to do. Grief needs its own space, which means you may not have the same focus that you did before the loss. You may need a long break from certain activities and responsibilities, and you may decide to drop some things permanently. This is all a healthy part of the grieving process.
Learning to take a step back requires practice. Start by informing the people in your various committees and groups that you are going to leave and thanking them for giving you the space to bow out. Don't make any promises about when you are going to return, especially if you suspect you never will. If you do decide to come back after a while, start slowly and ease your way back in.
Reach Out to Others
Grief can be very isolating. You may feel like no one understands what you are going through, especially if you see others going on with their lives with seemingly little effort. Keep in mind, however, that everyone's grief is different. All people who are missing someone, though, can benefit by reaching out for support.
Your close friends and family are good people to start with. If they loved the person who died, too, there may be comfort in sharing your grief together. They aren't the only ones who can help, though, and they may not have the capacity to bear the bulk of your loss, especially if they are grieving, too. Find a therapist who specializes in grief counseling. Your therapist may also recommend a support group of people who are going through similar experiences. Discover what works best for you, but don't try to handle your grieving process alone.
Dealing with the loss of a loved one is difficult, but there are many habits that can be helpful or comforting. When you express your grief through both ritual and outside support, you give yourself the space you need to heal.