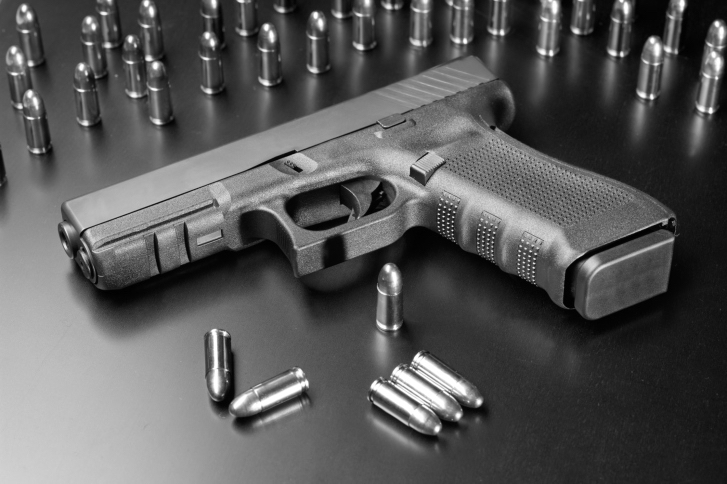 A mass shooting in San Bernardino, California, has left 14 dead with many more injured. Police say a husband and wife walked into a Christmas party at a developmental disability center and started shooting. The center was being rented by the San Bernardino County Department of Public Health, where the husband worked. While there is little known about the motive or reasoning behind the shooting, terrorism is suspected, though no one has confirmed these reports. The shooters, Syed Rizwan Farook and his wife Tashfeen Malik, were killed in a shootout with officers, which occurred after a chase several hours after the shooting. In addition to the 14 killed, 21 were wounded. The victims killed in the shooting have been identified as:
Shannon Johnson, 45 Bennetta Bet-Badal, 46 Aurora Godoy, 26 Isaac Amanios, 60 Larry Kauffman, 42 Harry Bowman, 46 Yvette Velasco, 27 Sierra Clayborn, 27 Robert Adams, 40 Nicholas Thalasinos, 52 Tin Nguyen, 31 Juan Espinoza, 50 Damian Meins, 58 Michael Wetzel, 37
Killing His Coworkers
People are baffled and confused as to why Farook would want to shoot at his coworkers with the intent of killing them. He hadn't had issues with the company, where he had worked for five years, and his job was not at risk. He didn't appear to be disgruntled at work, though coworkers who knew him said he was a pretty quiet guy who kept to himself. Still, they said he was friendly enough, saying hello and goodbye in passing. Farook was at the party as a guest with Malik before leaving suddenly, only to come back later fully dressed in gear and equipment for the mass shooting. Many scrambled to safety in restrooms, under tables, and anywhere they could find refuge.
Police Had to Make Tough Calls
Police who responded to the scene had to make some tough calls, as they had to bypass the injured to capture the shooters and prevent them from killing anybody else. Officers described the horrific scene, saying there were bodies everywhere. Some were injured and in need of immediate medical assistance, and some were already dead. This likely will not be a scene they forget.
Gun Control
As always, many have called for stricter gun control laws to prevent mass shootings like this. In fact, it was one of the first things Obama addressed. However, opponents to gun control pointed out California has some of the most stringent gun control laws. For one thing, assault rifles are banned. There is a limit to how many magazines can be purchased at one time and thorough background checks are performed on all who wish to purchase a gun. In this case, it didn't help. Neither Farook nor Malik were being watched by the FBI, although now reports are stating the Muslim couple had been in contact with extremists.
Family Shocked
The family members of both Farook and Malik are completely shocked at the violence the couple brought upon the community. The couple had a 6-month-old daughter, who is now left an orphan. The family condemned the violence and said they had no idea how or why they would do that.
People Praying for the Families Affected Mocked
Many have mocked those who mentioned on social media that they were thinking of or praying for the victims. They feel this does not accomplish anything. It's confusing as to why they attacked those who mentioned the shootings and said they were thinking of the family members. Anytime there is an act of senseless violence, it is only natural to want to help, even if it is simply by praying.
As more details come out, we should find out more about the motive of these two killers. Still, nothing will change the fact that hundreds of lives have been altered forever due to their acts of violence.