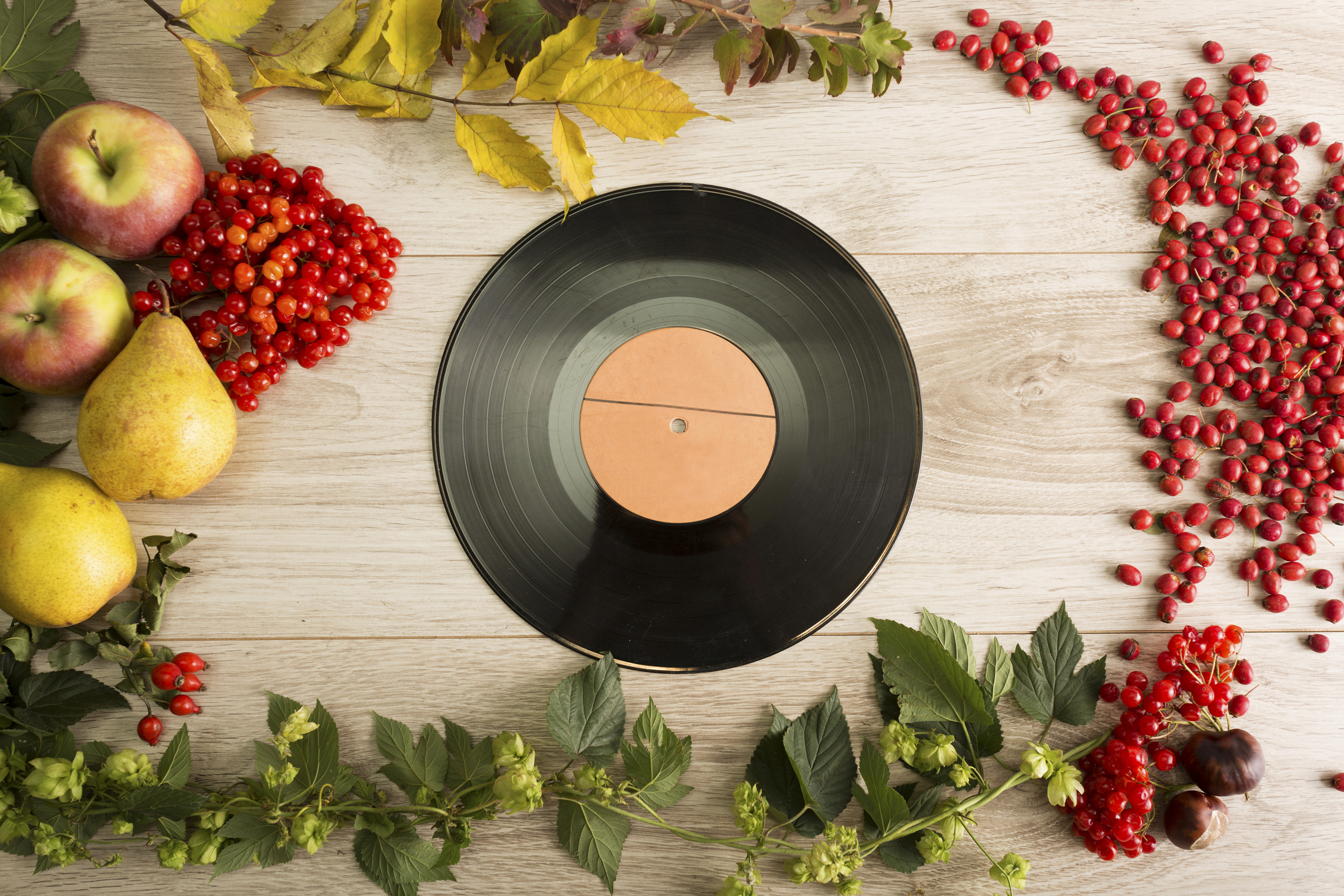 It seems as if the Christmas carols begin earlier and earlier each year as merchants try to get shoppers in the holiday-buying mood. If you're tired of Christmas music, but want some seasonal favorites to play in the background while you're eating, here are some good choices to use for your playlist.
"Count Your Blessings" by Bing Crosby
A song from the movie "White Christmas," this melody reminds us to count what we have instead of counting sheep when we can't sleep.
"The Thanksgiving Song" by Adam Sandler
This hilarious tune from an actor we all love will add some laughter to your table.
"Thanksgiving Theme" by Vince Guaraldi Trio
From the Peanuts movie, this jazzy instrumental will bring back fond memories.
"Thankful" by Josh Groban
Groban's deep voice will mesmerize your guests while they remember to be grateful.
"I've Got Plenty to Be Thankful For" by Bing Crosby
Crosby sang this Irving Berlin classic in the movie "Holiday Inn."
"Thankful" by Kelly Clarkson
You'll have some updated songs for the younger crowd when you include this beautiful tune. One of the lines is, "That I'm thankful for the love that you keep bringing in my life."
"Sweet Potato Pie" by Ray Charles & James Taylor
Leave it to a southerner to sing about a classic dish on the table in the fall.
"93 Million Miles" by Jason Mraz
A reminder that your parents will always love you, no matter how far you go.
"Thank You" by Dido
"I want to thank you for giving me the best day of my life. Oh just to be with you is having the best day of my life." Remind your family how much you appreciate them.
"Thank You Lord" by Tamar Braxton
An R&B melody with beautiful lyrics: "So I get on my knees and I pray / Crying please take this pain away / Cause lord I need you in my life / You came and you made everything right."
"My Favorite Things" by Julie Andrews
The classic song from "The Sound of Music" is familiar to people who haven't seen it. Replace the words with your favorite things.
"Food Glorious Food"
Find a rendition of this melody from the award-winning musical "Oliver" and remember to be grateful for your feast when others aren't as lucky.
"Home" by Phillip Phillips
"Just know you're not alone / 'Cause I'm going to make this place your home." Another tribute to those you love.
"Homeward Bound" by Simon & Garfunkel
"I wish I was / Homeward bound / Home where my thought's escaping / Home where my music's playing / Home where my love lies waiting / Silently for me."
"Thankful" by Celine Dion
We can wish artists would be more creative with song titles, but this third version of being thankful is much different than the others.
"Apples, Peaches, Pumpkin Pie" by Jay & The Techniques
It doesn't get much more appropriate than this song title.
"We Gather Together"
This is a song that is traditionally sung in churches at Thanksgiving. Find a rendition for your playlist.
"Mashed Potato Time" by Dee Dee Sharp
A great song that might make the older generation get up and want to dance.
"What a Wonderful World" by Louis Armstrong
This classic song might have been released almost 40 years ago, but it's one of the most iconic for weddings and sentimental moments. Include it on your playlist for Thanksgiving to create fond memories.
Add your own favorites that make you remember to be thankful. Create a playlist for your family to play later when they need a memory of togetherness and love. It will be a great addition to the traditions of your holiday when you include music as part of the celebration.