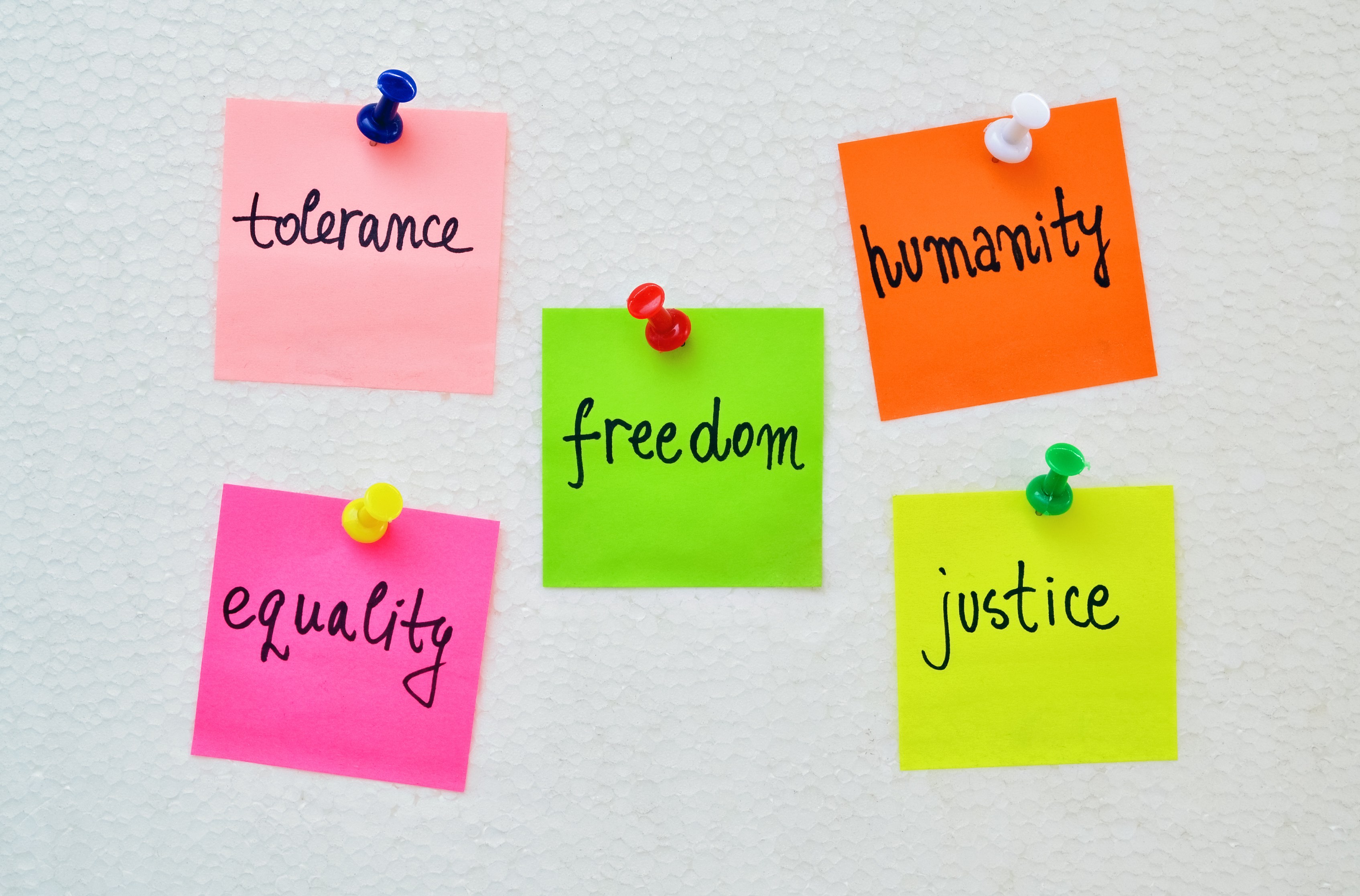 When they hear the word "Christian," many individuals in the United States picture right-wing conservative fundamentalists. Their increased involvement with politics, along with the creation of groups such as the late Jerry Falwell's Moral Majority and the anti-LGBTQ Family Research Council, have also increased their visibility in the public eye. However, they are not the only Christian voices in American social, cultural and public discourses. As the influence of evangelical voters and the candidates they favor grows, progressive and left-inclined Christians are pushing back, giving voice to social justice concerns of immigrants, people of color, the poor, non-Christians and LGBTQ individuals.
Social Media Facilitates Networking and Outreach
Progressive Christians come from a variety of denominations, backgrounds and churches. Many are fortunate to find likeminded congregations in which to worship and connect. However, those attending houses of worship with more conservative ideologies often find themselves feeling alone, afraid to share their beliefs. These individuals frequently take to social media to find other Christians like themselves, populating communities such as the Christian Left on Facebook. Other organizations such as the LGBTQ Christian advocacy group Believe Out Loud and the Metropolitan Community Churches attract progressive believers, as do interfaith dialoguing spaces such as Patheos and the Universal Life Church.
These platforms, both online and in other spaces, have become rallying points for Christians who favor equality and advocacy for the oppressed and marginalized. With the ability to connect with each other, individual Christians have found the support and encouragement they've needed to fight for themselves and others. In a Religion News Service article earlier this year, social justice writer Anna Czarnik-Neimeyer revealed her plans to go to the January 21, 2017, Women's March in Washington, referencing her Lutheran beliefs and Christian face as two factors influencing her attendance. "What I've learned as a Lutheran is that grace and forgiveness are tools for justice," she explained, "because grace frees and feeds us we have gotten free. And then we can work to liberate others."
Some Progressive Church Leaders Are Also Vocal
Christian leaders and clergy with similar left-leaning ideologies are speaking out, citing their opposition to certain politicians and policies are part of their moral resistance to injustice. One such example is Rev. Dr. Chuck Currie, a United Church of Christ minister in Portland, Oregon. While serving as the Director of the Center for Peace and Spirituality at Pacific University, Rev. Dr. Currie also maintains a visible social media presence as part of his ministries. His primary areas of advocacy have included homelessness, housing and health care. However, he has been a vocal supporter of other social justice causes such as the Black Lives Matter movement, as well as equal rights for LGBTQ individuals and protections for Syrian refugees fleeing to the United States.
Aligning with a belief that Jesus favored love, compassion and standing up for powerless peoples, Rev. Dr. Currie and others like him remain as inspirations for other progressive Christians. Additionally, they lend their voices of opposition to right-wing conservative policies that threaten marginalized populations, such as cuts to Medicaid and the removal of legal protections for transgender individuals. They also reach beyond the Christian faith to stand in solidarity with those from other religions who are suffering, such as Muslims affected in disproportionately large numbers by recently propagated immigration policies.
Progressives Begin Banding Together in Troubling Times
Many left-leaning Christians feel that they are living in an uncertain social and political climate. While progressive Protestant churches are seeing greater attendance after the last election, online communities are also seeing more participation and traffic as equality-minded Christians seek mutual help and answers. In addition, their leadership aligns with them to champion causes of justice and to help fight discrimination against oppressed peoples. In these ways, liberal Christians are drawing closer together to foster stronger communities, activism and support.