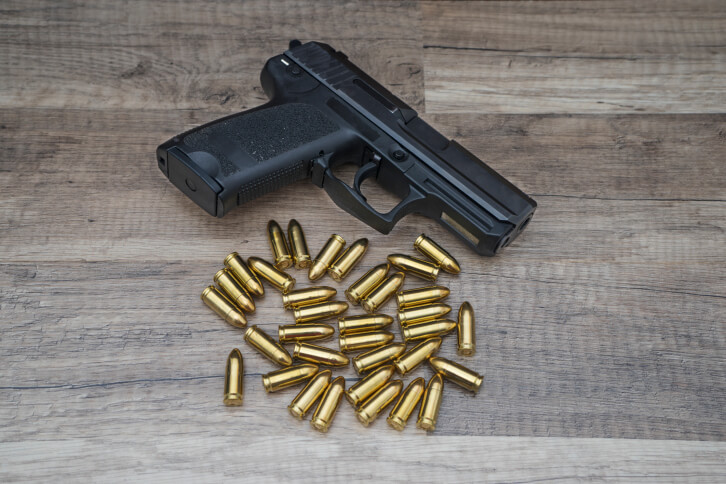 Three people are dead and nine more injured after a lone gunman stormed Colorado Springs' Planned Parenthood and opened fire. The entire ordeal lasted for over five hours and ended with the gunman, Robert L. Dear, in custody. There is currently no motive known, and Dear leaves few clues as to what might have motivated him to open fire. Among those killed was a police officer, Garrett Swasey. He was 44 years old and had been a part of the police force for six years. He leaves behind a wife and two children, a son and a daughter. The other two killed have not yet been identified; however Planned Parenthood has released a statement indicating that all of its employees are safe. Among the injured, there are five police officers and four civilians. They are all reported to be in good condition and should all make a full recovery.
Chaotic Scene
The scene quickly became chaotic when Dear entered the clinic and appeared to begin shooting at random. Staff and patients took cover wherever they could: under furniture, behind desks, and some even managed to get in their cars and drive away. This was the case for Ozy Licano, who was in the parking lot when the ordeal took place. He says the gunman looked him in the eye and aimed for his head. Shots were fired through his windshield while Licano quickly tried to back up and get away. He did start bleeding, but it appears that was due to the shattered glass from the windshield, not because he was shot. He took refuge at a nearby grocery store.
Robert L. Dear
Not much is known about the gunman or why he went into the clinic in the first place. Whether it was because he has a moral opposition to the clinic or simply because he suffers from a mental illness is not known. Planned Parenthood claims it is because he has an opposition to abortion, but this has not been validated. Dear is a loner who lives in a cabin in North Carolina. He has neighbors who don't seem to think he is in good mental health. They don't see him interacting with anybody but a dog; the neighbors actually called animal control because they thought the dog was being abused. His neighbors say he avoided eye contact when talking to them. They also said he didn't seem to have any strong religious or political ties, but it was hard to tell because whenever they spoke with him, he was all over the place.
Gun Control Issue or Mental Health Issue?
After these kinds of shootings, Obama often calls for stricter gun control laws, and this time is no different. Obama feels if we had more stringent gun control laws, then things like this could be prevented. However, those who disagree have pointed out that many different items can serve as weapons, such as knives or hammers. Others think it is more important to focus on the mental health issues in our country.
Depression affects approximately 15 million Americans. An estimated one in ten adults are on some form of anti-depressants. These medications help many, but a small percentage can suffer from mental breakdowns.
However, there are no details available about whether or not Dear was on any medication.
Police Force Praised
Many feel that had the police not responded so quickly, this tragedy could have been much worse. While it is tragic that three people lost their lives, things could have become much more deadly during the five-hour ordeal. Dear didn't seem to have any specific targets, so anyone who was in or around the building was at risk. Thankfully, those who were injured should be okay, and the shooter was caught and is in custody, which should help those in Colorado Springs feel a bit safer. Still, it's tragic that anyone had to lose a life in the senseless tragedy.