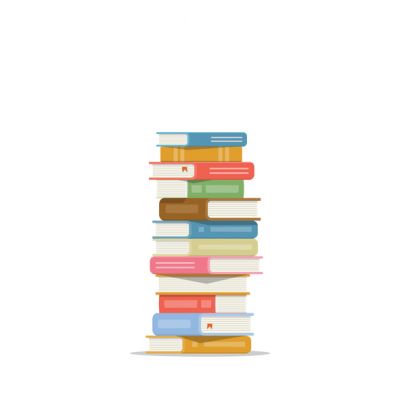 Whether you're looking for new books to explore your faith or to give out as gifts, we have a list of books that might fit the bill. Check out some of these great tomes that have received excellent reviews and will help you discover a deeper faith.
"Shaken" by Tim Tebow
Tebow, Heisman trophy winner and NFL sensation, writes about the ups and downs of his career and how his faith kept him confident in his abilities. This book is a New York Times Bestseller that provides many biblical lessons between its covers.

"The Book of Joy: Lasting Happiness in a Changing World" by Dalai Lama and Desmond Tutu
These two men share spiritual practices and stories in this book to help answer the question: "How do we find joy in the face of suffering?" Each of these men have suffered exile and oppression, but yet they are joyous and happy. Learn from them in this delightful book that confronts the Obstacles of Joy, then gives you the Eight Pillars of Joy.
"75 Masterpieces Every Christian Should Know: The Fascinating Stories behind Great Works of Art, Literature, Music, and Film" by Terry Glaspey
This book is about art, not why Christians (or anyone) should care about art in general, but about 75 specific pieces of art. This tome covers hundreds of years of art to help you gain a deeper perspective of the Christian story and the human condition. You'll learn more about the details of each masterpiece to know why it was created and what it means for us today.

"Getting Religion: Faith, Culture, and Politics from the Age of Eisenhower to the Era of Obama" by Kenneth L. Woodward
Religion and politics have become intertwined and influence each other even though America has separation of church and state. By looking at the past, this book takes a look at how these two areas have become so contentious in today's world.
"Uninvited: Living Loved When You Feel Less Than, Left Out, and Lonely" by Lysa TerKeurst
Rejection keeps many people from relationships. This memoir looks at rejection and how the author overcome childhood abandonment by her father by examining the roots of rejection and finding security through faith in God.

"Seeking Refuge: On the Shores of the Global Refugee Crisis" by Stephen Bauman et al.
The refugee crisis is probably one of the biggest geopolitical issues of today, but it's hard to know how to respond. This book seeks to answer the questions about taking in refugees and balancing compassion and security. Bauman served as president and CEO of World Relief. He knows the situation and has a unique understanding of the global relief effort.
"Ruined" by Ruth Everhart
This memoir begins with an act of sexual violence against the author when she was in college. The rest of the book deals with the questions we all ask after unspeakable tragedies: "Where was god?" "Why did this happen to me?" and "what am I being punished for?" It's a beautifully written, honest account of finding healing with faith.
"You Are What You Love: The Spiritual Power of Habit" by James K. A. Smith
Culture and religion seem to be opposites. In this book, Smith takes a look at how culture shapes us and how we can stay true to the practices of our faith. It's an engaging read, because the author uses music, film and literature to illustrate his ideas.

"Unashamed: Drop the Baggage, Pick Up Your Freedom, Fulfill Your Destiny" by Christine Caine
Although this book is targeted at women, shame is something that can hold anyone back. This book takes a look at how God sees you and your mistakes. It's a wonderful read for anyone who can't seem to forgive themselves.