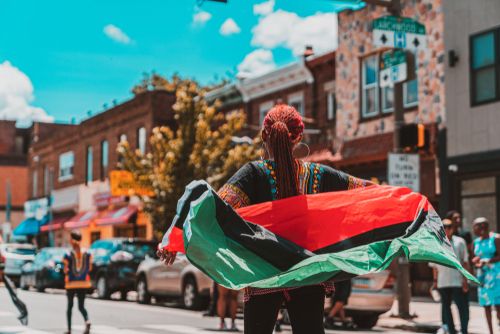 On June 17, 2021, President Joe Biden signed off on the bipartisan effort to make Juneteenth a federal holiday. Juneteenth is celebrated as a day of freedom for Black people. Many people applaud the acknowledgement of the day when enslaved people in Texas received news of the end of slavery.
Others are less jubilant. Reminiscent of the historical event Juneteenth marks, it seems to them a proclamation of freedoms not yet realized. They see this decision as an effort to sugar-coat or appease Black people with official recognition when actual justice is what is really needed. These citizens argue that if the federal government really wants to support the full liberation of Black people, there are more tangible, effective ways to do so.
Education
Step one for any cultural shift is widespread education. There are several ways that school administration and legislators can ensure that all children have a clear understanding not only of history but also strides society still needs to make:
Make critical race theory a fundamental part of the curriculum
Offer a diverse selection of readings in literature, history and political science classes
Ensure the equitable distribution of educational resources
Pay Equity
Another issue that many argue should be addressed is the stubborn trend of pay disparities between white men and BIPOC. Regardless of all the efforts that many companies have made to equalize opportunities, for every dollar made by white men, Latina women make only 55 cents, Native American women make only 60 cents, and Black women make only 63 cents on average. There are many theories that attempt to explain why this is the case, but no matter what factors are to blame, the reality persists that the most high-paying jobs tend to elude those who are not white. For the country's commitment to Black liberation to be more than just lip service, it must find the root causes of this problem and seek viable solutions.
Police
In recent years, hardly a month goes by without another report of a Black person dying at the hands of a police officer. Despite perpetual outcries for justice, many of these cases are not thoroughly investigated or the loss of another family's loved one seems to be brushed aside. To many citizens, the promise of innocence until proven guilty that is allegedly guaranteed by the Constitution seems to apply much more often to white suspects than any others. For true justice and liberation to prevail, the minimum recommendation is to take a hard look nationwide at officer training and accountability. For many, simple reform falls short. Diverting state and local resources to groups who are already competently doing work that would be more helpful in most of the situations where police get involved may be more effective, particularly in the short term.
Reparations
In a capitalist system, true liberation is tied to economic access. For people historically denied even citizenship, much less opportunity for personal success, the financial fallout of this oppression is likely to continue to impact their descendants today. Some kind of reparations may be in order if this country has any hope of atoning for this grievous history and equalizing opportunities in the present. Given the inevitable limits of the resources available for such a massive undertaking, extensive research is necessary. As an added bonus, these intensive studies may reveal family lines of the descendants of enslaved people and address questions that have gone unanswered for far too long.
Acknowledging the roots of racism in America is easy, but it's only the first and most basic step to Black liberation. Only when leaders become open to taking the actions that are needed to truly make freedom a reality for all people will real change be possible.