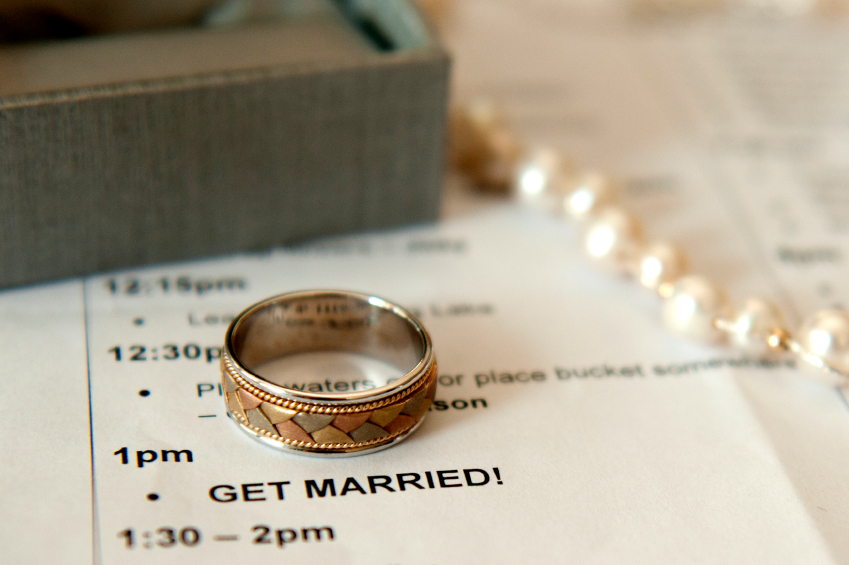 So you have just received your official ordination and you are preparing to officiate your first ceremony. You may be a little nervous, but not to worry, even the most seasoned veterans get "cold feet"... just like the bride and groom. It happens to the best of us, and we want to put your mind at ease before you head into your next (or first) wedding as a minister.
Marriage License Prior to the ceremony, the happy couple should have their marriage license on hand, but you should be sure to speak to the couple-to-be ahead of time to be sure this is something that they have taken care of.
In addition, ordination by itself is sometimes not enough to legally perform a wedding; you may need to take a trip down to your local courthouse and register as the officiant.
Some states require you to already be registered at the time of marriage, while others ask you to provide it within a certain time frame following the ceremony. It's also possible, depending on your location, that you might not need to register at all, so be sure to check the laws in advance.
Rings This probably goes without saying, although it is not mandatory. Still, if you oversee a traditional ceremony, the couple will likely want to put rings on each other, so check with the family in advance to make sure everything is in place. The bride and groom will have a ton of things on their minds prior to their special day so do not assume anything. It is better to ask simple questions than to have that simple thing become a big issue come wedding day.
Witnesses In addition to everything else, you may need a witness to verify the marriage - you as the officiator cannot serve as a witness. This person can be a relative or friend, although the couple will probably prefer it be someone they know. This is actually a great way to involve a friend or family member who may not have made it into the actual wedding party, but that is special to the bride and groom. Some states allow minors to act as witness, while others may require him or her to be 18 or older, so be sure to check in advance.
So there you go...a small checklist of things to remember when the time comes. The one universal thing to remember is to relax and be yourself. Do not try too hard or use the ceremony as the personal comedy show. While you may want to lighten the mood, make sure you do not overshadow or upstage the couple on their big day. Good luck!