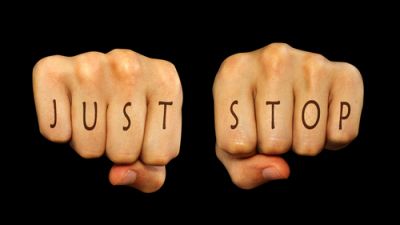 On January 30, 1948, the world stopped for a few minutes when it was announced that Mahatma Gandhi had been assassinated. A New York Times editorial called Gandhi a "saint." Albert Einstein wrote, "He died as the victim of his own principles, the principle of non-violence. He died because in time of disorder and general irritation in his country, he refused armed protection for himself. It was his unshakable belief that the use of force is an evil in itself, that therefore it must be avoided by those who are striving for supreme justice to his belief."
Over two million lined the streets during Gandhi's 5-mile funeral procession to pay their respects. For comparison, consider that only one million people lined the streets for Princess Diana's funeral in 1997. Gandhi's assassination changed the political landscape in India. He influenced many of America's most prominent civil rights leaders.
What Is a Season for Nonviolence?
In 1998, Arun Gandhi, grandson of Mahatma Gandhi, established The Gandhi King Season for Nonviolence. It begins on January 30, the date of Gandhi's assassination, and ends 64 days later, on April 4, the date of Martin Luther King's assassination. Arun Gandhi wanted to focus attention on attaining peace through nonviolent actions.
The Association for Global New Thought (AGNT.org) was created to promote a Season for Nonviolence. The website offers many resources for remembering to be peaceful and proactively tolerant. Adults and children will find inspiration and tools to help them live mindfully and with humility and integrity. The site offers many 64-day programs that have been released over the past 20 years to encourage peacebuilding, acts of kindness and compassion.
Download the booklet "64 Days of Reflections & Actions for Peacemaking" for daily readings, quotes and questions that give you a framework for the Season of Nonviolence. Every day's little reading ends with an action step, such as writing a gratitude list of five things that you appreciate about your life or initiating friendliness around yourself.
Feeling Discouraged and Unmotivated?
Change isn't easy. There are a lot of problems in the world. There's a nonprofit in a small rural community in Oklahoma that knows how hard it is to change what's bad in the world. Instead, their focus is on strengthening the community. Their motto is "be the good." The organization has found gaps in community services and filled them. Once a month, volunteers go to the local laundromat and pay for two loads of laundry for any family that comes in. They provide soap, fabric softener and quarters.
This organization offers parenting and financial classes, sobriety programs and children's camps. To get fresh food into the community, they're building a community garden. It's a grassroots program that works with addicts, people in recovery and the disadvantaged. They say they offer a hand up, not a handout. It's an amazing group of people who not only talk the talk, but walk the walk. Their enthusiasm and positivity is contagious.
The point is that instead of focusing on what's wrong in their community, they provide support to help those who want it. Rather than wringing their hands over people in the community who don't take advantage of their help, they focus on what they can do. It's a lesson for everyone who wants to help others.
Individually, you may find it difficult to implement change on a global level, but you do have a lot of power within your circle to make changes. Whether it's encouraging your friends and family to recycle or reminding others to take responsibility for their own part in a conflict, you can work toward a better future.
Use the tools provided by AGNT to learn more about living without violence. Small changes in your routine can make a big impact over time.