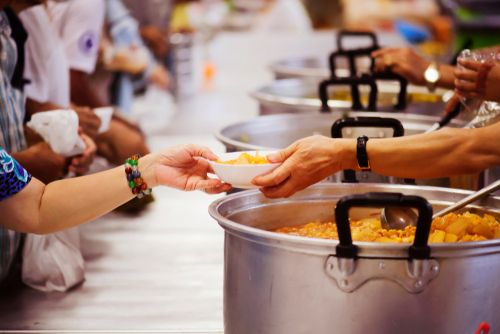 Many people come to church with the expectation that they will have opportunities to reach out to their community. Many churches have the resources to create their own outreach programs, but partnering with organizations that are already doing good work in your city is a great way to get members involved, too. Here are some practical steps that can help your church contribute to healthy community development.
Choosing Your Partners
The task of choosing specific community partners may be a daunting prospect at first. It is likely that your organization has as many different opinions on which groups to support as it has members! One group won't please everyone, but having several partners that provide a diverse range of services gives everyone the opportunity to participate.
It is a good idea to have a wide variety of causes. Do not feel as if you have to lend a hand with every organization in town. If you do not already have partnerships with community groups, selecting at least one from each of the following categories is a good place to begin:
Food banks
Soup kitchens
Homeless shelters
Abuse survivor support organizations
Assisted living or nursing facilities
LGBTQIA+ advocacy groups
Home repair and construction nonprofits
Public health or mental health initiatives
Having multiple community partners does not just appease a larger number of your members, but it also gives them the opportunity to focus on the groups where their individual skills are the most needed.
Checking Your Privilege
Those who have not had good experiences with religious organizations may regard you with suspicion when you first contact them to offer your help. Try not to take this personally because it's probably not about you. It is more likely that their experience has taught them to be wary of organized religion (maybe in all its forms), so you will need to establish trust first.
For example, many organizations serve people in low-income households. They may exercise caution with volunteers, particularly if they have been treated with condescension or felt used for publicity purposes in the past. Before working with these groups, have an intentional conversation with your members about extending loving help that is free from judgment. If the service tasks require members to enter people's homes, they should refrain from taking pictures, particularly if they do not have the residents' permission to do so. Extra care should be taken to communicate respect and protect healthy boundaries.
Another example is any group that advocates for LGBTQIA+ rights. With its history of conversion therapy and condemnation for those who identify as LGBTQIA+, most churches do not have a good track record of support. If your congregation wants to participate in advocacy, you need to start by being very vocal and public in your affirmation of these identities. Your website should feature a clear statement of your commitment to the unconditional welcome of lesbian, gay, bisexual, trans, queer, questioning, intersex and asexual persons. All leaders with an email address attached to your organization's name need to include their pronouns in their email signatures. If you need other recommendations, look for training programs in your faith, such as the Reconciling in Christ curriculum for Lutheran organizations.
Keeping Your Motivation Pure
It is important to remember your true reasons for helping. Many churches fall into the trap of making sure their name is attached to their service. While serving the community may ultimately result in new memberships to the church, that should never be the goal. Your intention should be to help, and you don't need to get special recognition or credit to achieve that end. Keeping your motivation pure helps you earn the trust you seek with community partners.
Many organizations in your city are already doing the good work your members want to do. Effective partnerships help them get involved while providing nonprofits much-needed support.