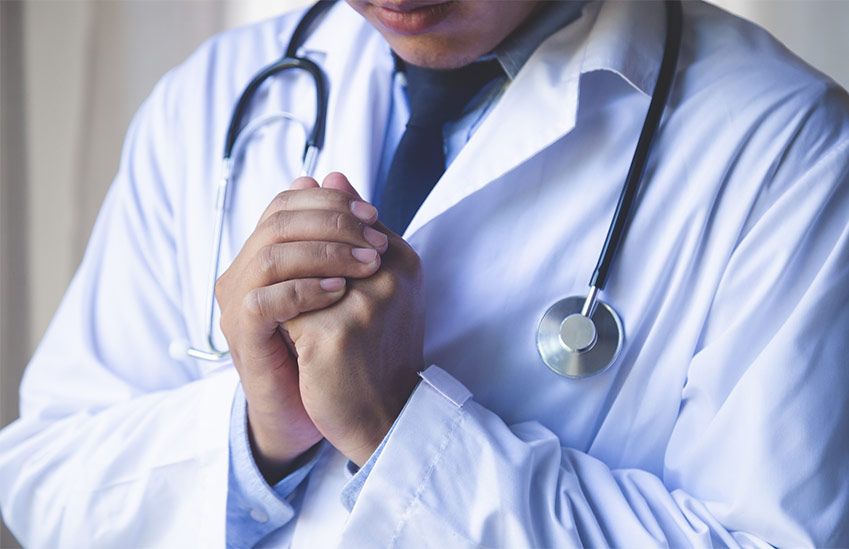 As the coronavirus continues to look less like a regional outbreak and more like a global pandemic, some global government officials are claiming an ancient antidote to the deadly virus: the power of prayer.
High on the list is Indonesian Health Minister Terawan Agus Putranto, who insists the planet's most populous Muslim nation has avoided infection on the power of prayer alone, challenging the skepticism of "insulting" Harvard researchers who've questioned how the geographically vulnerable country has failed to report even a single case.
"If there are other countries protesting [our approach], just let them; it is our nation's right to rely on the Almighty," declared the former military doctor, who came into politics after the Indonesian Doctors Association (IDI) banned him from practicing for promoting an untested "cure" for stroke. "Why should we be ashamed of relying on the Almighty? We should not be ashamed of praying."
It's worth noting there hasn't been a single confirmed COVID-19 case on Indonesian soil. Is he on to something?
Power of Prayer
Not a single member of the 78-strong Indonesian crew quarantined on the Diamond Princess cruise ship in Japan tested negative for the disease - a rather startling figure considering 355 of the approximately 3,700 passengers eventually did. Even the 238 nationals repatriated from the outbreak's epicenter in Wuhan have been since declared virus-free, leaving an Indonesian domestic worker in Singapore its only global victim.
But don't reach for that conversion kit just yet. Islam isn't the only religion touting the apparent benefits of virus-fighting prayer.
"As Jews, we believe that God has the power to send healing," declared Rabbi Avi Berman, one of about a thousand Jews who stood before the Western Wall in Jerusalem to pray for a coronavirus cure, reciting prayers in both Hebrew and Mandarin for the mainly Chinese victims. "We are not doctors, but we can pray." The Chinese government even extended a hearty thanks to the people of Israel for their prayers. The Chinese Embassy in Israel said "[we] would like to extend [our] sincere appreciation for the sympathy, support, and solidarity expressed by the Jewish people. We will never forget it."
God (or Trump) Save Us All
It's notable, and perhaps a sign of the panic surrounding coronavirus, that some in government are crediting God and prayer as their frontline forces in their battle against the deadly virus. Not one to leave Christians unnecessarily exposed, Nebraska pastor Hank Kunneman of One Voice Ministries believes the US has largely avoided the outbreak on account of President Trump's pro-life stance.
Speaking to his congregation and speaking for God, Pastor Kunneman said, "because of the administration that stands in this land, who honors me, who honor the covenants of your forefathers and of the Constitution. And because they have aligned themselves with Israel and because they have sided on the right side of life- life in the womb, life given outside the womb- there I give life to this nation and I give mercy. Do not fear. This virus is the spirit of God."
Who is Right?
Perhaps it's simply a sign of the times that governments are crediting prayer for keeping coronavirus at bay. After all, a frantic search for a cure has been on for months, with little results. And with the virus spreading, many people are understandably looking for some comfort.
If you ask your average believer, they'll tell you that prayer works… but that God also works in mysterious ways.
On the other hand, many will also tell you that the prevention of coronavirus can be credited only to the tireless work of health officials across the globe.
Still, for our own safety and regardless of who is right, perhaps now is not the time to flock to churches, mosques, synagogues, or any other large gathering spaces.